Guilt is a strong emotion - even if you're a dog it would appear.
This is Charlie the Beagle and he's about to do something a little naughty.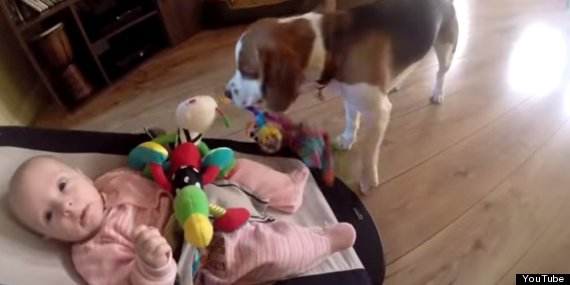 After sneakily stealing little baby Laura's toy he is then instantly consumed with guilt and sets about making amends by showering her with gifts.
The adorable clip was uploaded by Laura's father in April and has recently gone viral being viewed over 1.5 million times.
He wrote: "My Baby and dog are still best friends:) "
SEE ALSO: WATCH: Can You Spot The Guilty Dog?