A former London student who previously worked at Heathrow left Britain to fight in the pro-Russian rebel group which is suspected of carrying out the attack which downed flight MH17, killing nearly 300 people.
Beness Aijo studied microbiology at London's Birkbeck University and worked on the reconstruction of Heathrow's Terminal 2, before leaving Britain to fight in the Crimea.
The 29-year-old told the Daily Mail he had ties to the soldiers who are suspected of launching the surface-to-air missile which shot down the Maylasia Airlines flight and killed all 298 passengers and crew on board.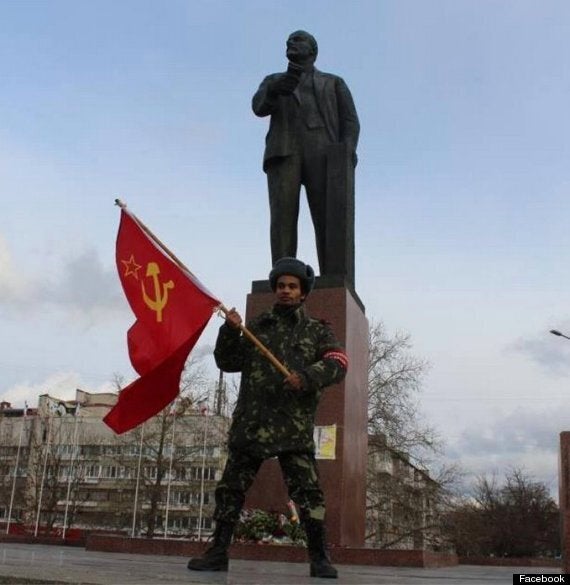 Beness Aijo posing with a Soviet Union flag
Currently under house arrest in Latvia, his native country, he accused Ukrainian military forces of being behind the attack, which happened over the eastern Ukraine city of Donetsk.
"I think that Ukranian military forces destroyed the plane above Donetsk area in order to blame in this offence on the rebels and make public opinion turn against them.
"I speak with people from Donetsk, they all claim that this plane has been attacked by Ukrainian military forces or Ukrainian National Guard in order to say that this has been done by rebels.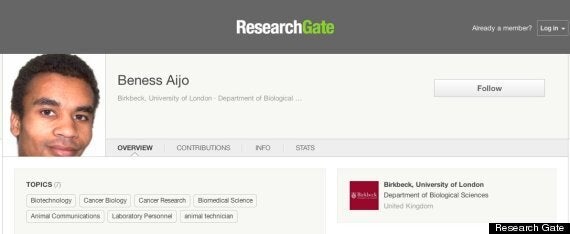 Aijo's profile on Research Gate, a network dedicated to science and research, which shows he studied at the London university
Aijo told the paper he was not pro-Putin but said he was part of a "self defence force" in Crimea, and had military uniform and a gun.
"But I never shot and have never fought with anybody. I have never killed anybody. I was just standing during the night near military points and my aim was to keep order."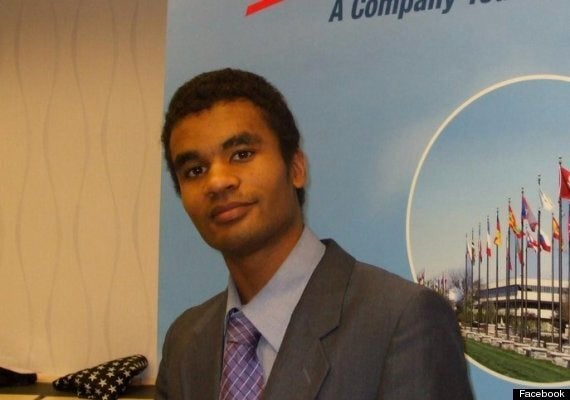 Aijo is a father-of-one who studied at Birbeck University in London
Aijo lived in London for years but says he is being held in Latvia because the government "fear him" for his political activities overseas.
The father-of-one has numerous pictures of himself posing in camouflage uniform, as well as in front of tanks and Russian flags.