By the end of today, we will have made another move towards eradicating violence against women both in the UK and abroad.
On Tuesday 22 July the UK Government and UNICEF are hosting Britain's first Girl Summit - a summit which will primarily focus on tackling the despicable crimes of female genital mutilation or cutting (FGM/C) and child/forced marriage.
In the short film, members of the public discuss what freedom means to them. Victims of FGM/C and forced marriage then share their experiences, before viewers are encouraged to "choose to help give young women and girls a choice".
Put simply, they are asking people who have freedom (us) to help those who don't.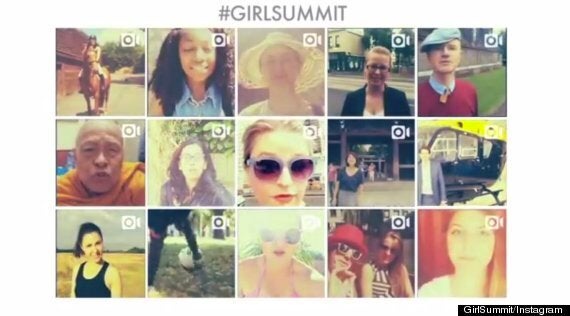 How serious is it? According to government figures, at least 30 million girls will be at risk of forced marriage and FGM/C over the next decade - with more than 20,000 at risk in the UK every year.
One in three girls in developing countries is married by the age of 18 - they are more likely than women who marry later (and by choice) to be poor and stay poor.
"These girls and women have had their right to choose taken away and instead endured abuse at the hands of people they believed they could trust.
"Both child, early and forced marriage, and FGM/C, are deep-rooted cultural practices that violate the rights of girls and women.
"It is heartbreaking that these hidden crimes still exist in our society and threaten the well-being of a generation of girls."
Ambassador for the campaign and founder of Liberty London Girl Sasha Wilkins spoke to HuffPost UK Lifestyle about her trip to Ethiopia, where she met young women who had experienced FGM/C and forced marriage.
Sasha says the key to ending such barbaric practices is education.
"One of the really important parts of this campaign is to give young girls the intellectual responses to be able to argue their position. Aid isn't just about hand-out, it's about a hand-up.
"Some of the most effective aid you can give a country is to give the people who live there the words to enable them to empower themselves.
"An important thing to remember is that the people who practice FGM are often women, so there's no point blaming the practice on the 'big bad men' - many men and women think FGM is important culturally.
"We need to educate the generation of women growing up now, so they can make the right decisions when they grow up."
"You can write as many hashtags as you like over Twitter - sometimes they can have a great effect and other times they have none whatsoever.
"But the really important thing is to raise awareness because if people aren't talking about these issues then legislation isn't passed.
"The Girl Summit tomorrow has world leaders and policy makers from around the world, and they're there because it's a subject that is being talked about.
"If we don't talk about it, change will never be made."
Related