Sinitta has revealed just how powerful her charms over men really are, confessing that she had to spurn advances from none other than Harry Styles while they were working together on 'The X Factor'.
Before the sold-out arena tours and string of number one singles - we're talking about Harry here, not Sinitta… - One Direction were just one of six groups competing at judges' houses on 'The X Factor' in 2010, where mentor Simon Cowell had recruited the help of his BFF Sinitta to help him whittle the acts down to just three.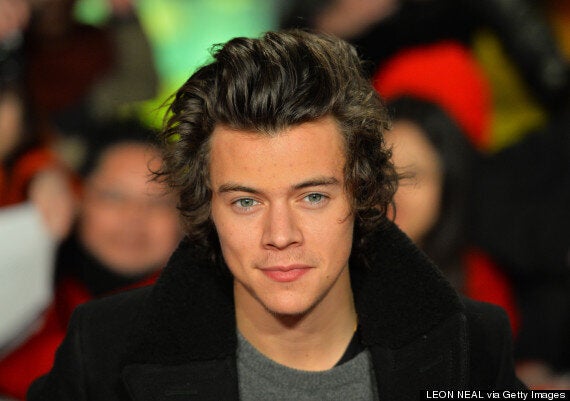 However, while on screen viewers saw the boyband fighting hard to keep their place in the competition, it sounds like behind the scenes Harry's mind might have been elsewhere, as Sinitta reckons he took quite a shine to her.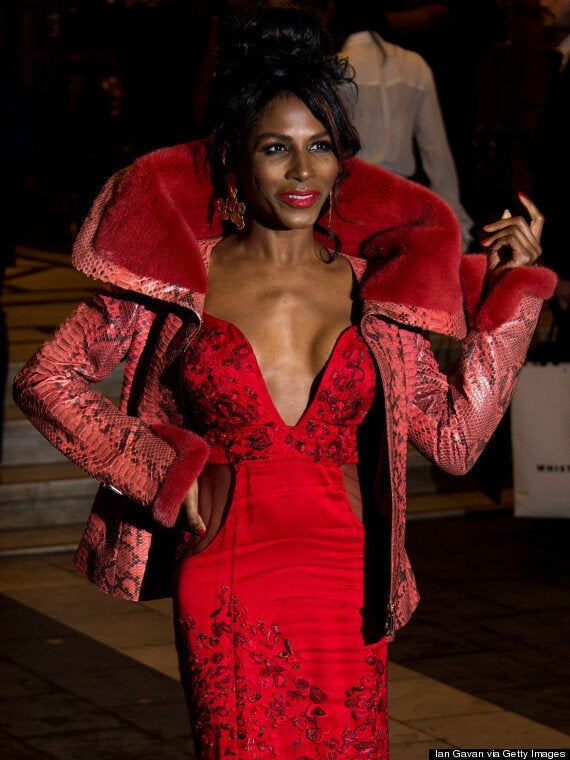 How could any man resist?
She told Star magazine: "I'm aware I looked young for my age when One Direction were on 'The X Factor' and I remember having to remind him that I was old enough to be his mother!"
Of course, Sinitta was insistent that nothing ever came of their flirtation, adding: "For me, he's definitely forbidden fruit."
Well there you go, ladies, clearly all you need to do if you want to catch Harry's eye is perform a sultry rendition of 'So Macho', preferably while wearing a bikini made entirely out of foliage.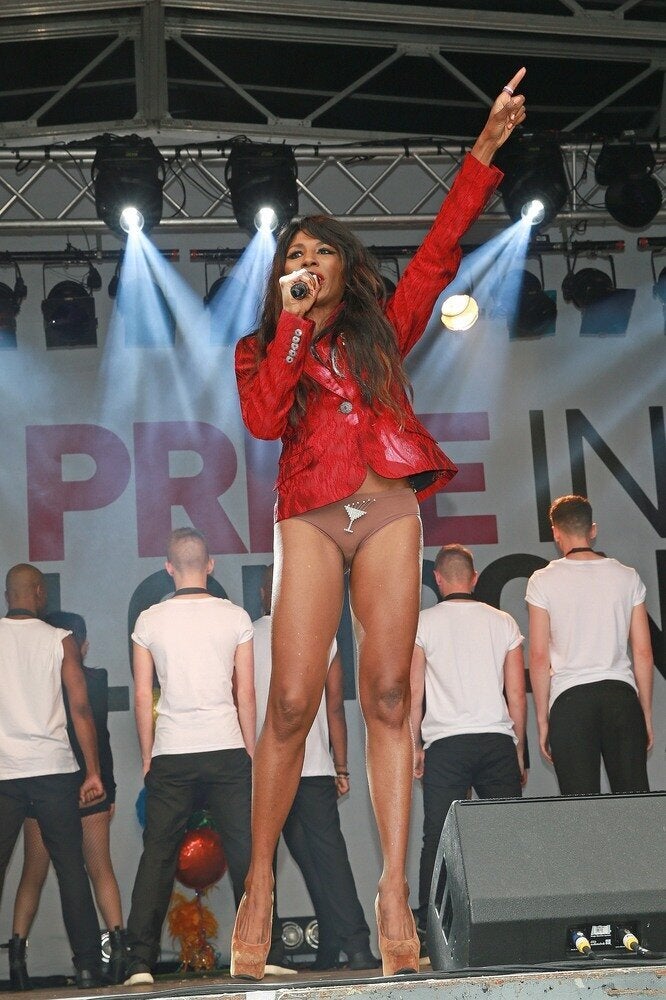 Sinitta At London Pride