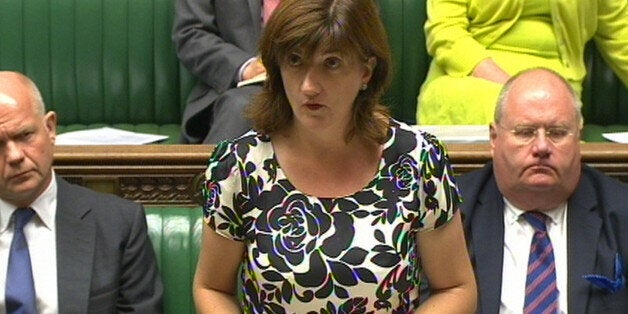 A Government-ordered inquiry into the "Trojan horse" allegations in Birmingham found "clear evidence" that there are a number of people, associated with each other and in positions of authority within schools who "espouse, endorse or fail to challenge extremist views".
The investigation, led by former anti-terror chief Peter Clarke concluded that there had been "co-ordinated, deliberate and sustained action" by a number of individuals to introduce an "intolerant and aggressive Islamic ethos" into a few schools in the city.
This had been achieved in some schools by gaining influence on the governing bodies, installing "sympathetic" headteachers and senior staff, appointing "like- minded" people to key positions and removing heads who were not "compliant" with a particular agenda.
Education Secretary Nicky Morgan said that Clarke's findings into the Trojan Horse allegations are "disturbing" and show evidence of a determined effort to gain control of a small number of Birmingham schools. She told MPs that the Department for Education (DfE) was taking action to "put things right".
A new education commissioner is to be appointed at Birmingham City Council to oversee action to address the criticisms of the authority in the Clarke and Kershaw reports.
Clarke said he "neither specifically looked for, nor found, evidence of terrorism, radicalisation or violent extremism in the schools of concern in Birmingham".
But the report went on: "The existence of a common ideological stance among key linked individuals in this enquiry, the taking of control of governing bodies and the implementation of conservative religious practices in the schools where these individuals have influence, means that there can be no doubt that what has happened has been driven by a desire to instil a particular style of religious ethos into these state non-faith schools."
The report found that witnesses had highlighted three key concerns about the impact on pupils:
That teachers feared that children are learning to be intolerant of difference and diversity.
That although good academic results could be achieved by narrowing the curriculum, this meant that young people were not getting a broad education, and instead their horizons are narrowed.
That evidence of young people being encouraged to "adopt an unquestioning attitude to a particular hardline strand of Sunni Islam" raises real concerns about their vulnerability to radicalisation in the future.
The report was also highly critical of Birmingham City Council. It found the authority was "aware of the practices and behaviours that were subsequently outlined in the 'Trojan Horse' letter long before the letter surfaced".
The report continued: "Officers have conceded that it did not consider carefully enough nor soon enough the question of whether there was a pattern in what was happening across a number of schools."
Instead, the council was said to have persisted in approaching incidents "on a case-by-case basis".
Peter Clarke, who served as head of the Metropolitan Police's counter-terrorism unit, was commissioned by former education secretary Michael Gove in April to investigate the alleged plot by a group of hardline Muslims to take over schools in the city.
His report is the last of four separate probes into the allegations in Birmingham, which were originally sparked by the "Trojan Horse" letter - now widely believed to be a hoax - which referred to an alleged plot by hardline Muslims to seize control of a number of school governing boards in Birmingham.
His findings differ from those contained in Ian Kershaw's inquiry for Birmingham City Council, which concluded there was no evidence of a "conspiracy to promote an anti-British agenda, violent extremism or radicalisation in schools in east Birmingham".
Kershaw's inquiry concluded that key individuals were ''promoting and encouraging certain Islamic principles'' in Birmingham classrooms amid poor oversight from education chiefs.
Last month Ofsted issued a damning verdict on the running of a number of Birmingham's schools as it declared five failing and placed them into special measures.
The watchdog inspected 21 schools in the city, concluding that a "culture of fear and intimidation" has developed in some schools and, in several, governors exerted "inappropriate influence" over how they are being run.
The five placed in special measures as a result of the recent inspections are Golden Hillock School, Nansen Primary School and Park View Academy - all run by the Park View Educational Trust (PVET), as well as Oldknow Academy and Saltley School. A sixth, Alston Primary, was already in special measures.
The Education Funding Agency has also conducted its own inquiry, publishing highly critical reports on PVET and Oldknow Academy.
Popular in the Community