An Israeli academic has been defended by his univesity after he implied would-be suicide bombers could only be stopped if their female relatives were threatened with rape.
Dr Mordechai Kedar said he was not suggesting such a tactic, but added "the knowledge that their sister of their mother will be raped" was "the only thing" that would stop terrorists from attacking Israel.
"It sounds very bad, but that's the Middle East," the Bar-Ilan University academic told Israeli radio.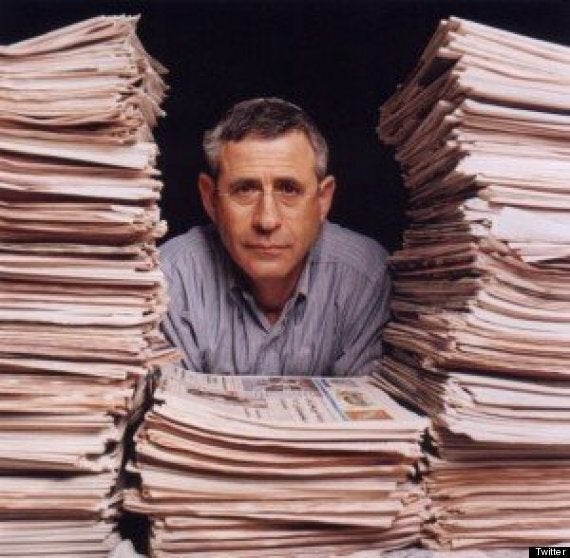 'It sounds very bad, but that's the Middle East,' Mordechai Kedar told Israeli radio
"We can't take such steps, of course," Kedar told the programme. "I'm not talking about what we should or shouldn't do. I'm talking about the facts. The only thing that deters a suicide bomber is the knowledge that if he pulls the trigger or blows himself up, his sister will be raped. That's all. That's the only thing that will bring him back home, in order to preserve his sister's honour."
This week the university faced calls from feminist groups for Kedar to resign from his post, but Bar-Ilan defended the comments, saying Kedar did not intend be taken literally.
A coalition of Israeli feminist activists sent a letter to Bar-Ilan University president Rabbi Professor Daniel Hershkowitz saying Kedar's "words of incitement grant legitimacy to Israel Defense Forces soldiers and Israeli civilians to commit rape, and endanger both Israeli and Palestinian women.
"Kedar's words echo expressions that treat rape as a remedial practice, although it is a war crime."
In a statement released to Haaretz, the university said that Dr Kedar "did not call and is not calling to fight terror except by legal and moral means".
A university spokesperson added: "(He) wanted to illustrate that there is no means of deterring suicide bombers, and using hyperbole, he gave the rape of women as an example. In order to remove all doubt: Dr Kedar's words do not, God forbid, contain a recommendation to commit such despicable acts.
"The intention was to describe the culture of death of the terror organizations. Dr Kedar was describing the bitter reality of the Middle East and the inability of a modern and liberal law-abiding country to fight against the terror of suicide bombers."
Kedar originally made the comments on July 1, after three Israeli teens - Gilad Shaar, Naftali Fraenkel and Eyal Yifrah - were kidnapped and found murdered in the West Bank, before Israel's offensive, which has killed 630 Palestinians and 29 Israelis so far, began on July 8.
Dr Kedar has also served as chairman of the Israel Academia Monitor organization, which is involved in "exposing extremist Israeli academics who exploit academic freedom in order to take steps to deny Israel's right to exist as a Jewish state," according to Haaretz.