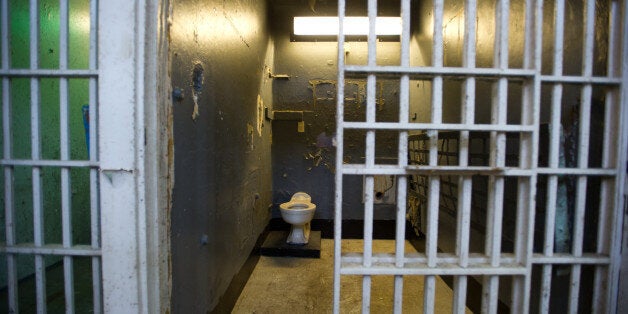 An investigation has been launched after a prisoner reportedly gouged his eyes out, apparently in protest at the sweltering conditions inside his cell.
The prisoner, who has not been named, was taken to hospital following the incident at HMP Nottingham on Monday.
Reports have linked the incident to a protest about the high temperatures inside the prison in Nottingham but the Ministry of Justice (MoJ) has denied these claims.
A source inside the jail told the Mirror: "Somebody cut their eyes out of their face. He was protesting.
"The heat is just so high. Prisoners simply can't deal with it. They need to let some air in the room. It's only going to get worse."
The MoJ confirmed the prisoner was taken to hospital following an act of self harm but refused to release details of the nature of the injuries sustained.
East Midlands Ambulance Service said it was called to the prison at 6.43pm on Monday to treat a male patient in his 50s for facial injuries.
The prisoner, who reportedly was just days from his release date, was taken to the Queen's Medical Centre hospital in Nottingham for treatment.
Nottinghamshire Police were also called to the incident but following inquires established no crime had taken place.
The Ministry of Justice said an investigation had been launched into the incident.
A Prison Service spokesperson said: "A prisoner at HMP Nottingham was taken to hospital on Monday 21 July following an act of self harm.
"Staff reacted quickly and paramedics attended. No other prisoners were involved.
"The prison is investigating the incident and police were informed as a matter of course."