Hundreds of people could be having their genuine marriages disrupted by Home Office raids, exclusive new figures have revealed.
Tomorrow, the Commons' Home Affairs Committee is expected to call for even harsher clampdowns on the problem of so-called 'sham marriage industry', with more extensive powers for registrars.
But data from a Freedom of Information request by The Huffington Post UK, shows how raids and arrests to stop so-called "sham marriages" have increased almost fourfold since the coalition came to power in 2010. Police made 175 arrests in 2010, which shot up to 664 in 2013.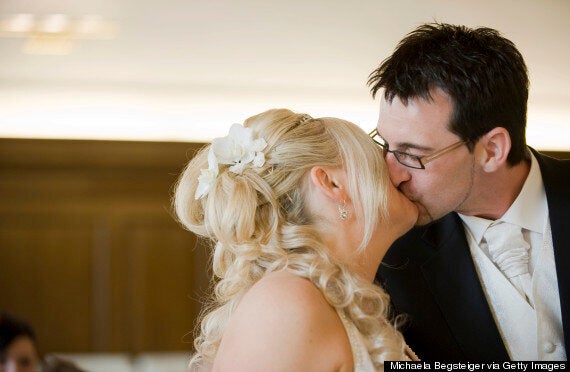 Are more genuine weddings at risk of disruption?
And 239 people have already been arrested in the first three months of 2014, with 74% of cases reported by suspicious registrars. In 2010, registrars played a role in just 27.4% of cases where an arrest was made.
But the figures also show a disconnect in the number of 'enforcement visits linked to marriage abuse', which can be anything from an interview with the couple, to a full-scale raid on a wedding with the bride and groom arrested in front of guests.
The number of suspected sham marriages reported directly by registrars has increased more than seven-fold since 2010, but some want further powers to be granted to give the registrars themselves to power to cancel weddings, even if the Home Office has not acted.
The new figures come after several high-profile and distressing stories of marriages disrupted by immigration officials.
In 2013, 1,173 couples had their marriages investigated, and 664 people were arrested, though experts say it is likely that two arrests would be made in many cases, though not all. It means, at the very least, that in more than two-fifths of cases, the marriage is not suspect at all.
The success rate was higher in 2010, though far fewer people were arrested. In 72.3% of cases, those whose marriages were disrupted led to arrests.
Colin Yeo, an immigration barrister from Garden Court Chambers, said it would be "exactly right" to deduce that many "genuine marriages were being disrupted".
"Registrars are too quick to report relationships that are unconventional or that do not fit their model of expectations," he said. "There is no recourse unless someone is detained, in which case an unlawful detention claim could potentially be brought, which does sometimes happen."
"If you're a genuine couple you don't expect to see them throw themselves over each other, but in our reception area sometimes those couples are slightly too amorous, where you don't need to be if you're a genuine couple," she said.
But it can all go horribly wrong. In November last year, the Camden New Journal was invited by the Home Office to cover raid on a wedding at Camden Town hall, only to discuss the partnership between the Chinese- Italian was genuine. As the couple prepared to take their vows at the registry office, staff in flak-jackets pulled the couple apart and took them for an intense 30-minute questioning before admitting their error. The couple had met working together at Harrods in Knightsbridge, and had bookings for a celebration dinner at a restaurant with friends, and a honeymoon hotel room.
This weekend, border police arrested Isabella Acevedo, the Colombian cleaner believed to be in the UK illegally, whose presence led to the resignation of her client, the then immigration minister Mark Harper. She was at Haringey town hall, about to attend the wedding of her daughter, when she was handcuffed and led away to a detention centre.
Guy Taylor, campaigns manager from the Joint Council for the Welfare of Immigrants, told HuffPost UK solicitors connected with his organisation had dealt with an instance where a groom was arrested at the wedding and held for a number of days, before officers ascertained that the marriage was genuine.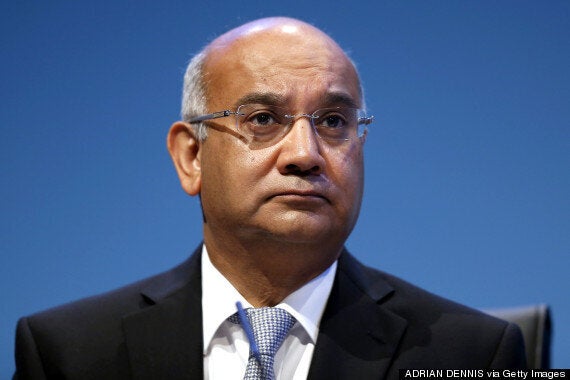 The Home Affairs Select Committee, chaired by Keith Vaz MP, is reporting on the problem tomorrow
In total, between January and October last year, 7,606 alleged "fake weddings" were reported to the Home Office. But just 90 people were deported for the offence of "engaging in false marriages to gain entry to the UK".
"No one in their right mind would condone the practice of sham marriage, but the government are not tackling the issue in the right way," Habib Rahman, the chief executive of the Joint Council for the Welfare of Immigrants told HuffPost UK.
"Enforcement visits before or during wedding ceremonies are distressing and intrusive and damage community relations.
"We know of numerous arrests which do not result in convictions or even charges. The basis of Home Office distrust of all migrants goes some way to explain why so many investigations do not end up with arrest.
"As the government wants to act tough on all forms of immigration, we fear this problem will get worse in the coming year."
"It seems to be a fashionable area of interest for the Home Office," immigration barrister Colin Yeo told HuffPost.
"There are further quite extensive powers being granted to the Home Office under the new Immigration Act as well - they expect 30,000 reports a year in future from registrars and to investigate and delay marriage in 6,000 cases a year. How on earth the already overworked Home Office think it can possibly manage that scale of work I have no idea."
A Home Office spokesperson said: "We are building an immigration system that is fair to British citizens and legitimate migrants and tough on those who abuse the system and flout the law.
"We are taking ever tougher action, including through the new Immigration Act, to crack down on those who try to cheat our immigration system by abusing marriage laws.
"We are also focusing on cutting out the abuse of free movement between EU member states and addressing the factors that drive European immigration to Britain."