These evocative images show the inside of the doomed Costa Concordia after more than two years of resting in the ocean.
Once colourful luggage lies in one room, now faded and caked in salt and mud.
A further shot shows belongings, perhaps thrown from some of the cases, furniture and other debris stacked against the doors of a lift, while another reveals the once ornate balconies overlooking an atrium, with sea water now lapping at its base.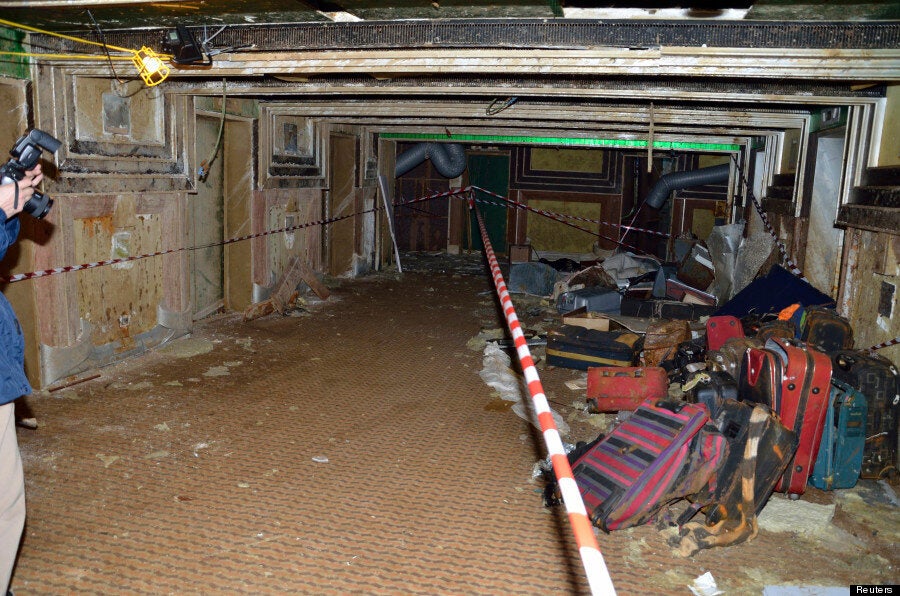 The Costa Concordia is currently being towed to a port in Genoa where it will be broken up for scrap
Perhaps most poignant of all is the rusted, wrecked remains of the bridge where Captain Francesco Schettino was supposedly at the controls when the 114,500 tonne vessel slammed into rocks off the coast of Giglio, Italy in January 2012.
Some 32 people died and Schettino is currently on trial on a number of charges related to the sinking, including manslaughter.
The 53-year-old is alleged to have ordered the ship off its prescribed course so passengers could wave at people on the shore.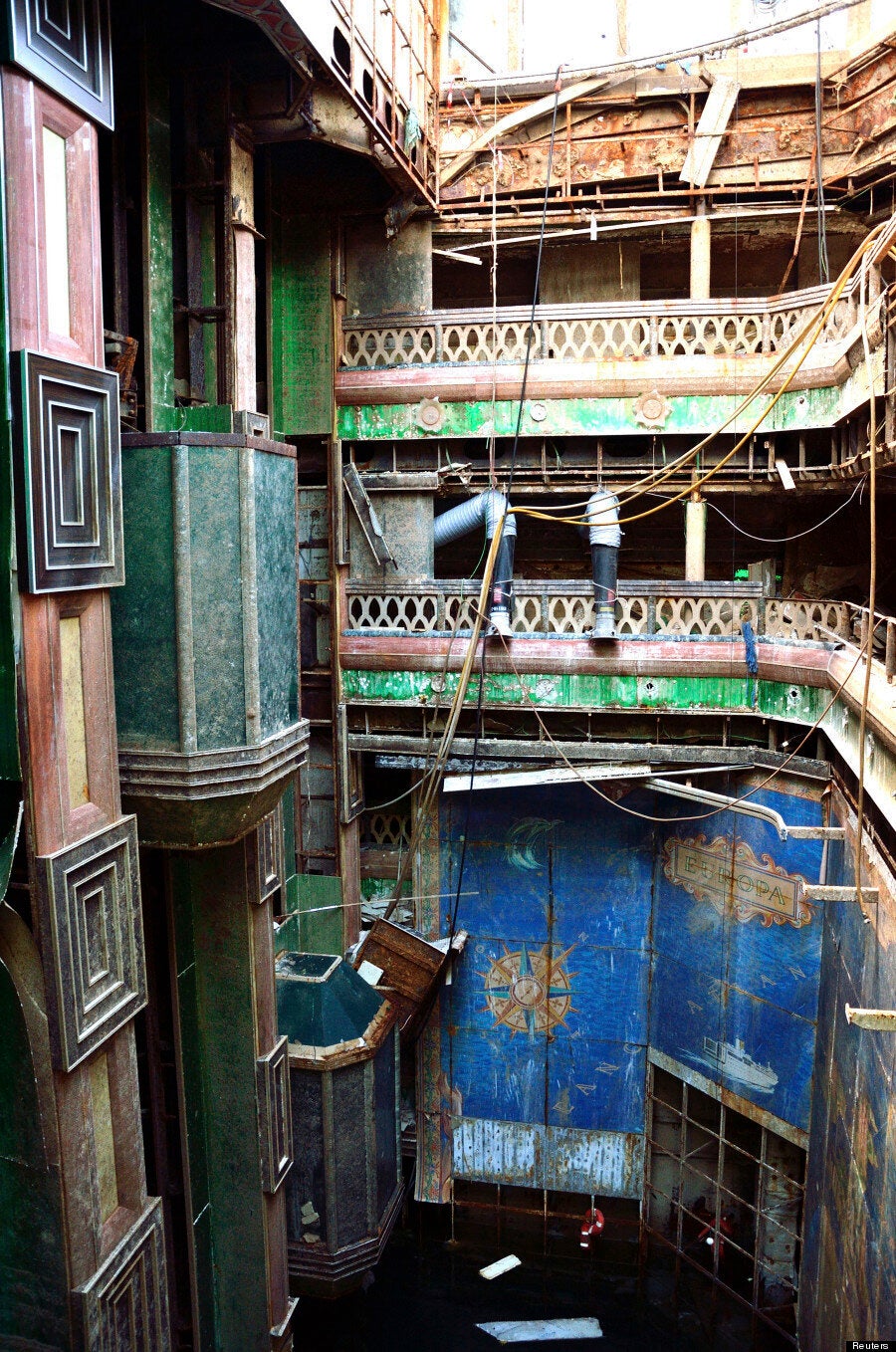 The liner has been underwater for two-and-a-half years
The latest images were taken in February by the Italian Carabinieri and released to the media by the Court of Grosseto, following the close of the official inquiry.
They come as the liner is towed from the scene at two knots – practically walking pace – with an escort of tug boats.
The four-day journey will see the vessel taken to a port in Genoa, where it will be broken up for scrap.
Last week the liner was returned to an upright position, having been refloated using air tanks and a series of hydraulic jacks, cables and compartments known as sponsons.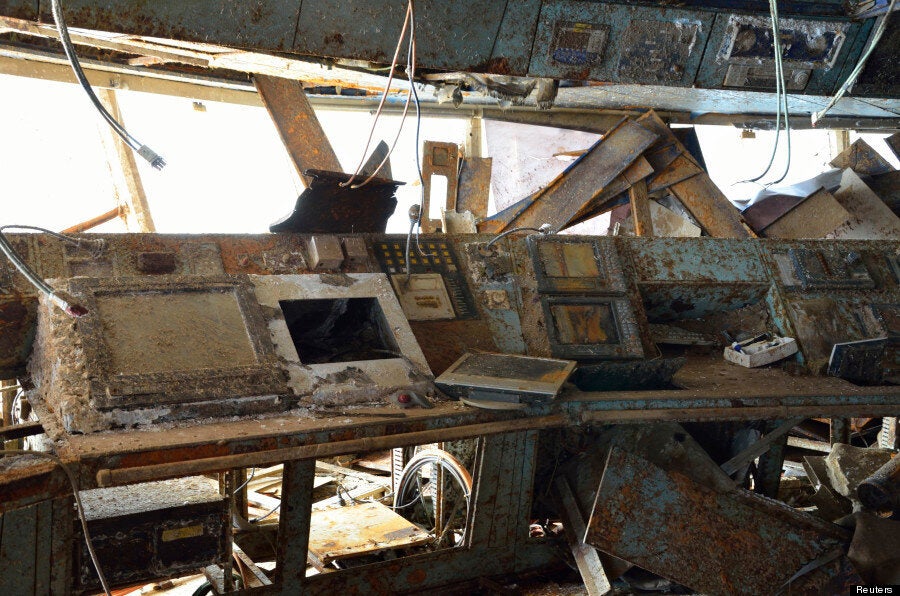 The liner struck rocks off the coast of Giglio in January 2012
It is believed to be one of the biggest maritime salvage operations in history and has already cost nearly one billion US dollars.
In September last year the vessel was successfully lifted off rocks in the first part of the rescue operation.
It was moved onto a platform on the seabed during the operation.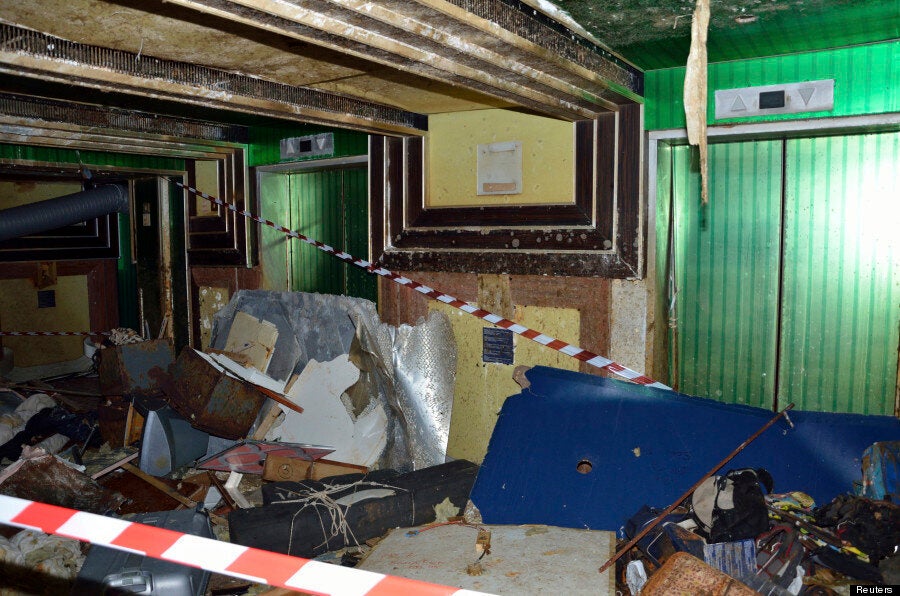 32 people died in the tragedy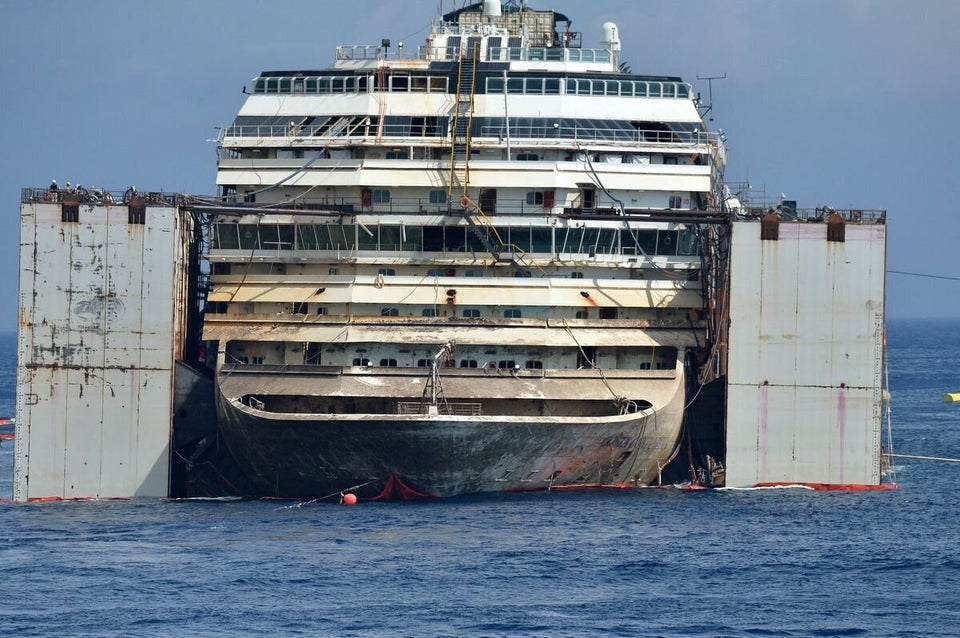 Costa Concordia