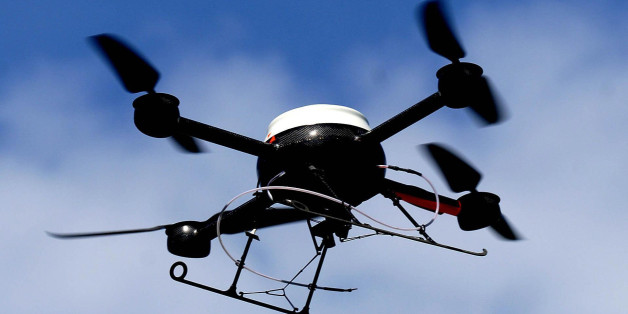 John Giles/PA Archive
A drone has successfully located a man who had been missing in the American wilderness for three days.
Guillermo DeVenecia was lost in the countryside near Fitchburg, Wisconsin, and hadn't been seen in more than 72 hours.
Searches with police dogs and helicopters had come up empty-handed, and it wasn't until the police called in the drone that they had any success.
The craft, which is normally used by local man David Leash, is usually used for filming snowboarding and skiing. But he managed to find the 82-year-old in about 20 minutes.
"I never thought that I would be using it to find somebody," Lesh told NBC.
DeVenecia, who has Alzheimer's, did not realise the gravity of the situation, thinking on his return than he had only been out for a short walk.
The BBC reports that the case could have implications for how the US authorities and Federal Aviation Administration deal with and regulate drones.
Lesh's drone company posted the below picture after the man was found:
Virtika founder David Lesh helped save a man's life today with our drone that we've been using to film Next... http://t.co/64uLgsfT9B

— Virtika (@virtika) July 19, 2014