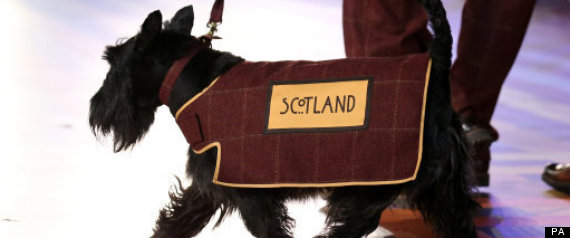 What a week! The week of the brilliant, bonkers and brilliantly bonkers opening ceremony of the Commonwealth Games in Glasgow...
The inspiration for the opening segment of the Opening Ceremony. pic.twitter.com/49KPp4GSqg

— Ern Malley (@loveandgarbage) July 24, 2014
...which was so much fun, the Queen like TOTALLY lightened up and photobombed someone the following day...
Ahhh The Queen photo-bombed our selfie!! 😄 👑 #royalty #sheevensmiled #amazing #Glasgow2014 @Hockeyroos @AusComGames pic.twitter.com/ZMtHYFUqHk

— Jayde Taylor (@_JaydeTaylor) July 24, 2014
The week that Mr Miliband went to Washington...
It took a lot of begging and organising but Ed Miliband finally got his meeting with President Obama. Exclusive photo pic.twitter.com/90Eq7wHRJi

— Matt Colman (@m_colman) July 21, 2014
Good suggestions on @HuffPostUKCom, but an insider tells me this is how that @BarackObama / @Ed_Miliband meet went... pic.twitter.com/IFrCi8BFkk

— Ryan Daws (@Gadget_Ry) July 24, 2014
No, seriously. I won't pull my hand away this time. Promise. pic.twitter.com/6vvHkZk0af

— GlennyRodge (@GlennyRodge) July 21, 2014
And of course the week when a certain little fella turned one:
Lovely bit of "headline versus picture" action here from the Daily Mail. pic.twitter.com/6YmOSgzmqo

— SimonNRicketts (@SimonNRicketts) July 21, 2014
We've already done a definitive round-up of funny tweets about the opening ceremony - but we've got highlights below; plus tweets about all the above and more.
That 'more' includes Nick Griffin, Steven Gerrard and #AskWenger. Enjoy, sport/Scotland/Scottie dog fans!
SEE ALSO: