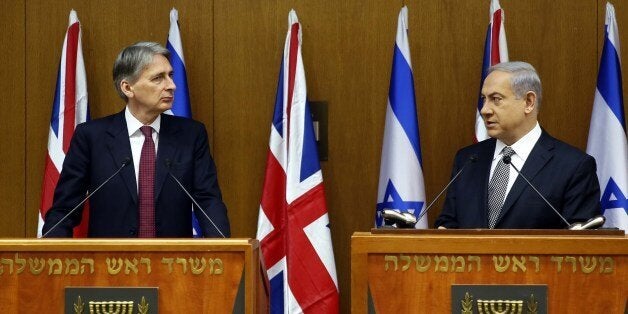 Philip Hammond has called for a swift ceasefire between Israel and Hamas as he joined international diplomatic efforts to end the conflict in Gaza amid growing concern at the rising civilian death toll.
At a joint news conference in Jerusalem with Israeli prime minister Benjamin Netanyahu, Hammond put the blame for the latest outbreak of fighting firmly on Hamas while reiterating Britain's support for Israel's right to defend itself.
"Britain has also been very clear that Israel has the right to defend itself and its citizens but we are gravely concerned by the ongoing heavy level of civilian casualties. We want to see a ceasefire quickly agreed," he said.
"We welcomed the earlier ceasefire proposal by Egypt. We are disappointed that Hamas has once again apparently rejected ceasefire proposals."
But Hammond also told Sky News that "as this campaign goes on and the civilian casualties in Gaza mount, western opinion is becoming more and more concerned and less and less sympathetic to Israel.
He added: "That's simply a fact and I have to tell that to my Israeli counterparts."
Netanyahu welcomed Britain's support and said his government would continue to take action to defend its citizens and dismantle Hamas's network of tunnels penetrating into Israeli territory.
He said: "I thank you for keeping your moral focus and your moral clarity. We shall need it in the days ahead."
With the Palestinian death toll reported to have reached at least 684, Netanyahu expressed regret for the civilians who had died, but said that responsibility lay with Hamas and its allies in Islamic jihad.
"This use of human shields is extraordinarily cynical, it is grotesque, it's inhuman," he said.
He also bitterly condemned a vote by the United Nations Human Rights Council to stage an international inquiry into violations which may have been committed during Israel's latest military offensive. "It is a travesty of justice, it is a travesty of fairness, it is travesty of common sense, it is a travesty of truth," he said.
"It will not prevent us from continuing to defend our people, to protect them against rocket attacks and to dismantle the vast terror tunnel network that we have seen that is geared to penetrate our territory."
Britain and other European countries on the council abstained in the vote. The United States votes against the inquiry.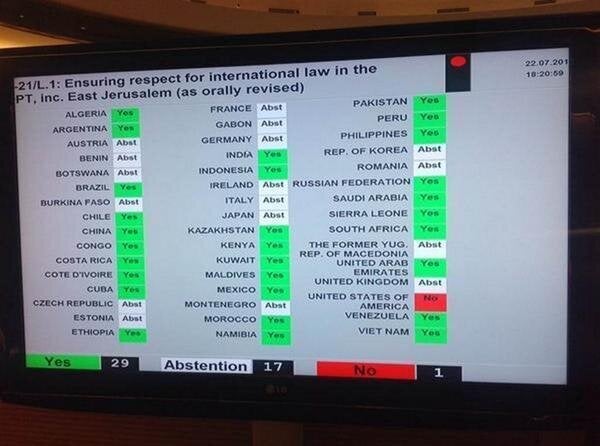 Earlier, the UN under secretary general for humanitarian affairs, Baroness Amos, joined the calls for an early ceasefire in Gaza in order to end the plight of civilians in trapped in increasingly desperate conditions.
"We are extremely concerned with the deteriorating humanitarian situation," she told the BBC. "We have over 118,000 people now who are sheltering in UN schools. People are running out of food. Water is also a serious concern.
"With about 44% of Gaza not able to be used by Palestinians who are fleeing their homes, the situation is even more dire."
Related