A 20 year old man from Suffolk has been fined £800 for downing two live goldfish in a NekNomination dare, which he then uploaded video footage of to Facebook.
Jack Blowers drank the fish after being challenged in a dare, but his antics were brought to the attention of the RSPCA after outrage on social media. In February, Blowers admitted charges of failing to protect the fish from suffering and failing to meeting their needs, charges under the Animal Welfare Act.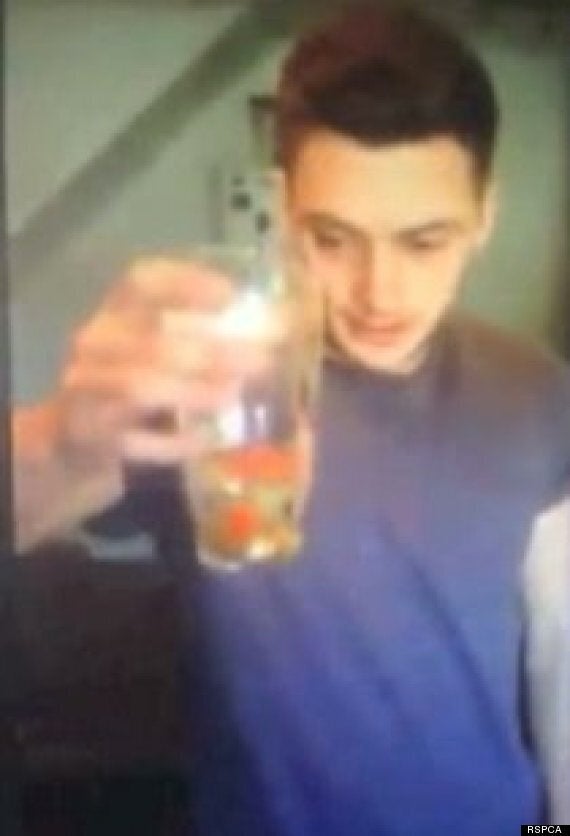 Speaking at Lowestoft Magistrates' Court, Blower said he was sober when he bought the fish and put them in a pint glass lined with gravel and fish food. After swallowing them on camera, he threw up into a toilet bowl and scooped them out. Miraculously, they were still alive.
He then took the fish to his grandmother's house, where they still live now.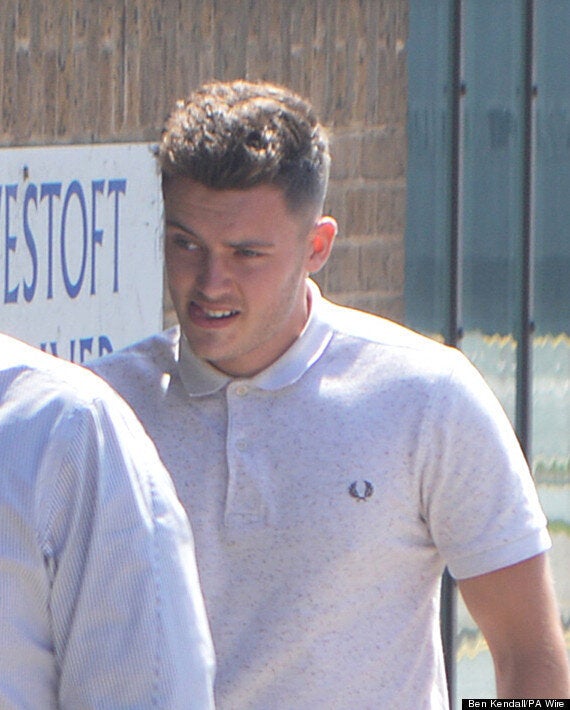 Jack Blowers, of Lowestoft, Suffolk arriving at Lowestoft Magistrates' Court
The prosecution for the RSPCA blamed the NekNomination craze that has swept the internet, saying: "The problem with this craze is that more often or not the next nomination has to be more extreme that the last."
Blower's lawyer, Richard Mann, claimed his client failed to realise he was breaking the law when he put the footage of the stunt on Facebook.
"Looking into the law, if he had done this with an octopus or something without vertebrae, this would not have been an illegal act," the BBC reported Mann saying.
Earlier this year the RSPCA reported they had received 14 calls in a matter of days reporting goldfish being drunk as part of the craze.
RSPCA wildlife scientist Nicola White condemned the behaviour, saying: "Eating a live animal and posting a film of it on the internet is not some light-hearted joke – it is unacceptable.
"It sends out a clear message that animal cruelty is OK as long as it is in the guise of entertainment."
Speaking after the case, Blower confirmed that he will be able to see the fish again when he goes to visit his grandmother.
"I won't do it again but my family are glad I didn't do it with alcohol," he said.