A football match between Israeli team Maccabi Haifa and Lille had to be halted after pro-Palestinian protesters stormed the pitch.
Lille were leading the pre-season friendly 2-0 when the group, waving flags of Palestine, ran onto the pitch in Austria.
Scuffles broke out and some images revealed at least one player being kicked.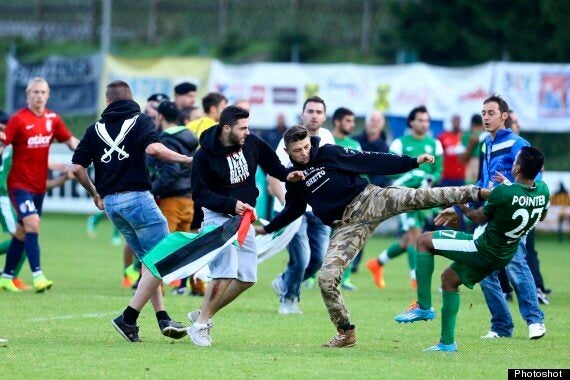 A protester is seen aiming a kick at one of the players
The 23 July match was halted in the 86th minute and the players left the pitch unhurt.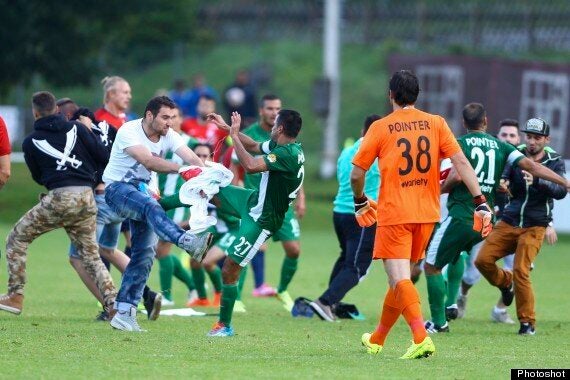 Scuffles broke out and the match was halted in the 86th minute
"The attack was premeditated and dangerous in light of the incitement in Turkish media. [The protesters] were mostly Turkish immigrants."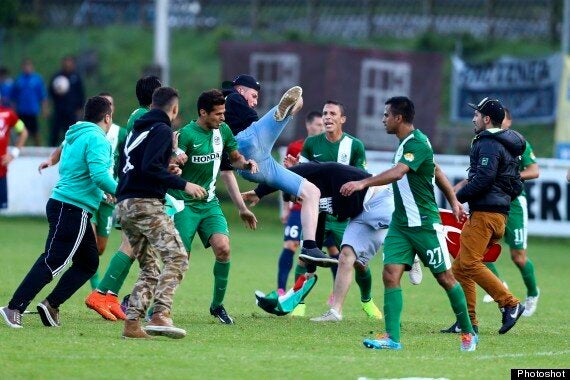 The Lille vs Maccabi Haifa match took place on 23 July in Austria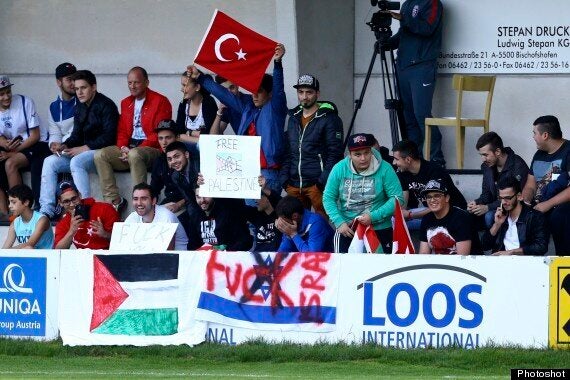 Supporters in the stands clutched banners demanding the freedom of Palestine
Popular in the Community