A Malaysian cyclist who competed in gloves bearing the motif 'Save Gaza' at the Sir Chris Hoy Velodrome won't be kicked out of the Commonwealth Games over his demonstration.
The Commonwealth Games Federation was looking into Azizulhasni Awang's apparent political protest, which saw him hold his gloves up to a camera on Thursday which read 'Save Gaza'.
The CGF is not too keen on competitions being used for political means and Awang could have faced heavy punishment for his actions, including being thrown out of the competition completely.
However it appears a warning from Glasgow 2014 officials and an instruction not to wear the gloves again is regarded as sufficient reprimand for the 26-year-old, who is set to compete in the individual sprint quarter-finals on Friday.
Awang insisted his message was "humanitarian" rather than politically charged, writing on his Facebook page: "I feel sorry to the people who misinterpret my message. There's no such thing with political protest.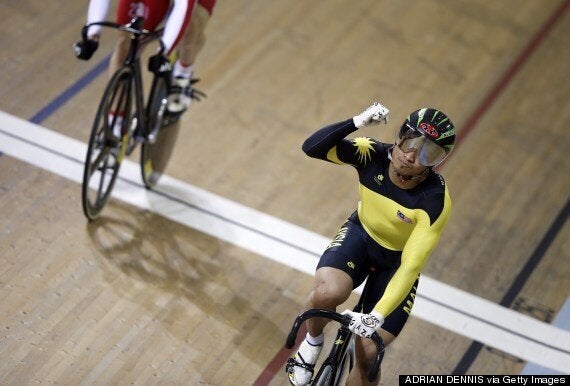 "It's from the bottom of my heart to express humanitarian. Since when expressing humanitarian considered as political?
"Anyway, I apologise to those who think I'm doing wrong and thanks a lot to everyone who always keep supporting me. There's no word that i can express it.
"For your information, I got a warning and still can race today but without my 'SaveGaza' glove.
"Thanks everyone for your support and really appreciate it.
"We all stand as a human."