Benedict starred on one of the event's first Q&A panels alongside the team behind 'Penguins Of Madagascar', but as expected, he was the only man the audience were interested in.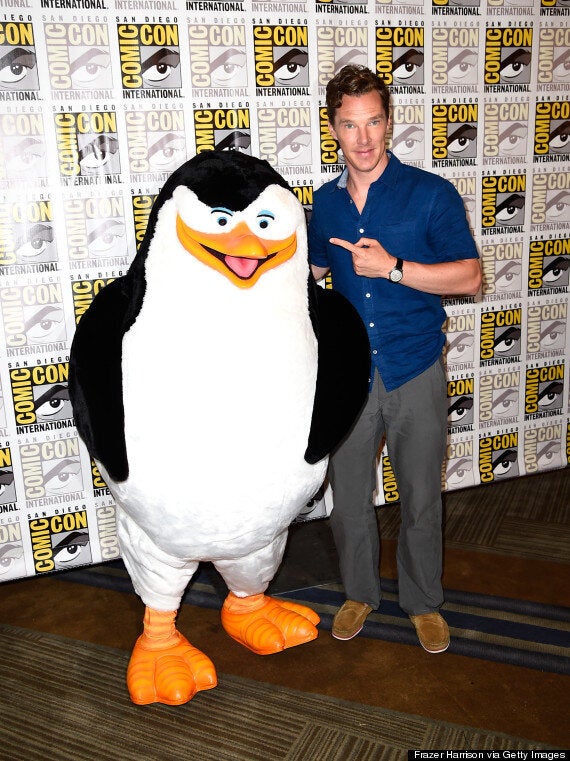 Benedict lets the penguin have his moment in the spotlight... What a gent.
After proving that you can look handsome stood next to a giant fluffy penguin, Benedict made his way to the Q&A.
When asked which Marvel character he would most like to play, Benedict didn't take long to decide on answer and - despite the fact he's currently rumoured to be taking on the role of Dr Strange on the comic company's new film - Benedict has other ideas and answered: "Batman, I guess."
He was then asked what the first book he ever read was, which gave the actor a chance to name-check one of his other projects.
"'The Hobbit', actually," he said. "That was in my head as an imaginary space when I tried to get to sleep at night.
"I am not sure how healthy that is, but it worked out alright."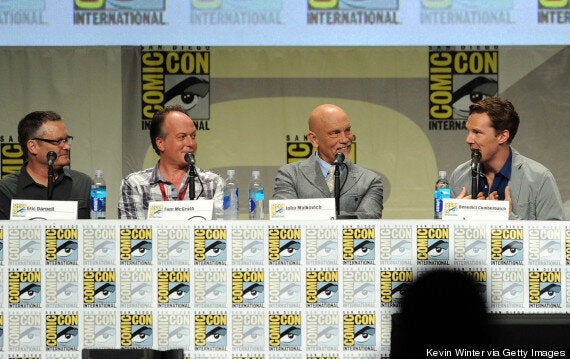 Directors Eric Darnell and Tom McGrath and actors John Malkovich and Benedict answer questions from fans
Benedict stars as Smaug the dragon in 'The Hobbit' series and it is thought that he will be joining the movie's director and some of the franchise's other stars at another Comic-Con panel on Saturday 26 July.
It is the actor's first time attending the event, which takes place annually in San Diego, California.
Questions on 'Sherlock' were banned, however, one cheeky fan asked if he'll be back as the detective and Benedict dutifully confirmed that he will.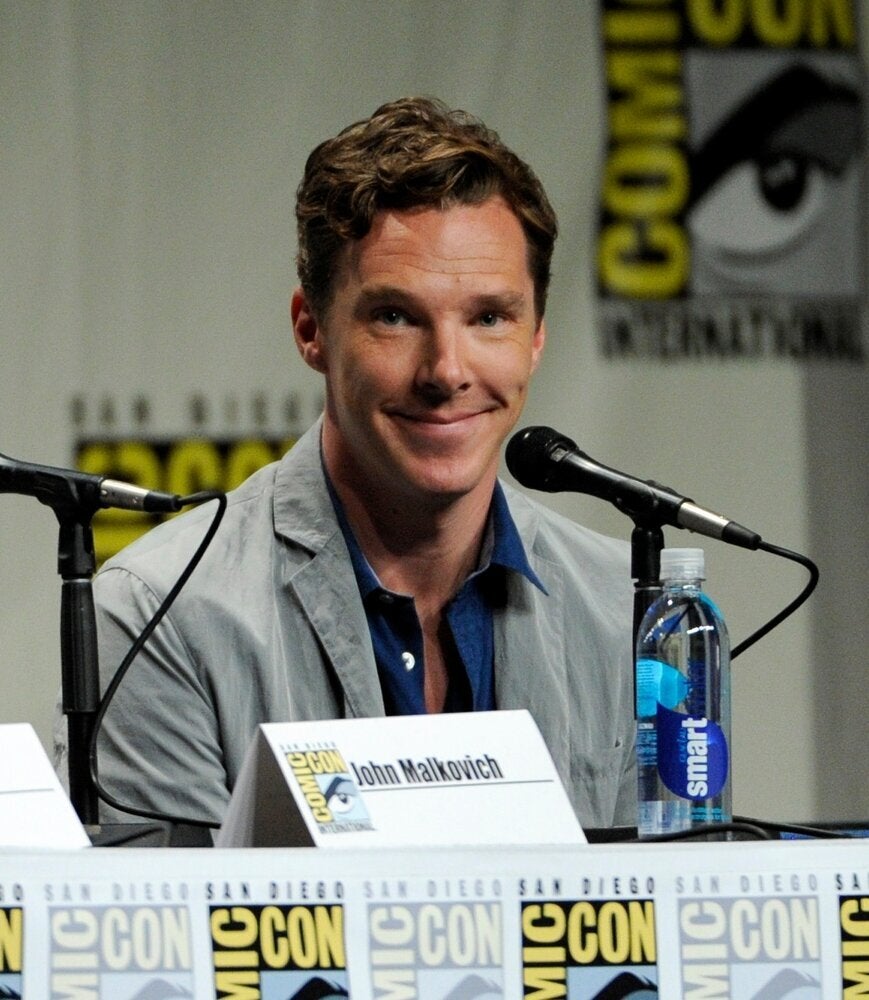 Benedict Cumberbatch At Comic-Con 2014