The idea that 'pink is for girls' and 'blue is for boys' is beyond frustrating - it's sexist, limiting and, quite frankly, ridiculous.
But thankfully there'a a new social media campaign showing the world that, if they want to, it's totally okay for boys to wear pink.
Martine Zoer, founder of clothing line Quirkie Kids, is spreading her message of acceptance and individuality through the #freetowearpink hashtag.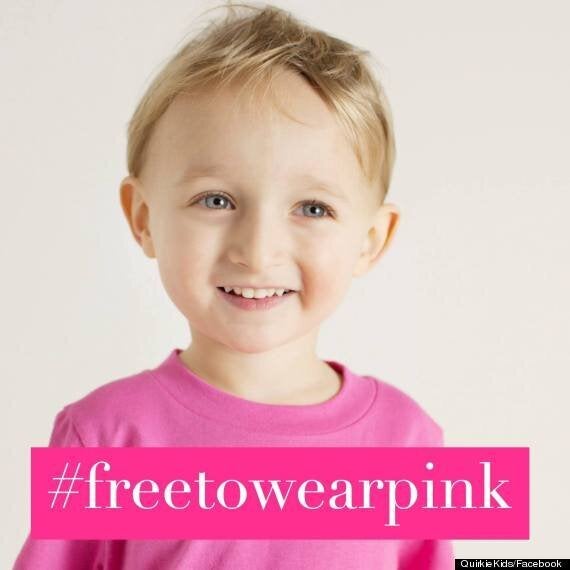 Martine has said she wants all children to feel comfortable wearing all colours in public, regardless of any social pressures to dress a certain way.
The mum-of-two from California launched Quirkie Kids earlier this year.
Writing on the company's website, Martine says: "My boys have no idea that according to our society, certain things should be off limit to them including the colour pink.
"The idea that a colour is either masculine or feminine is absurd to me. I want my boys to grow up to become confident men who stay true to who they are.
"And that is what Quirkie Kids is all about: encouraging kids to embrace their uniqueness.
"Some boys like green. Some boys like blue and some boys like pink. Some girls like rainbows. Some girls like butterflies. And some girls like dinosaurs and I say: why not?"
The Free To Wear Pink Campaign is fast gathering support on social media, with many praising Martine for challenging the gender-stereotypes society imposes on children.
"As [children] get older, they get affected so much more by what society thinks is acceptable for them."
Quirkie Kids is about so much more than the colour pink - it's about freedom from repression for future generations.