The humble Pritt Stick is a staple of any child's art box. Perfect for glueing paper, sequins and more, the Pritt Stick allows children to get crafty.
But, if you're a girl with a love for crafts, you'll need a pink Pritt Stick...apparently.
Gender specific products have been criticised as imposing stereotypical concepts of gender on the consumer, yet marketers still seem to think that pink + product = sale.
Groups such as Let Toys Be Toys campaign to end gender specific products, especially those used by children. Their most recent campaign Let Books Be Books calls for publishers to stop limiting children by labeling literature "for girls" or "for boys" by covering classics in pink or blue.
It's not just the kiddie products that are subject to everyday sexism. Pen makers Bic came under criticism in 2012 for their pink biros that were, you guessed it, "for her".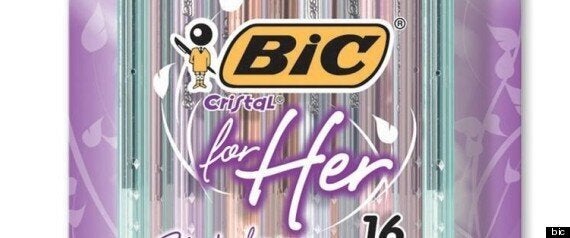 Children don't want gender specific products, and neither do we. When will manufactures start listening?