Once you've got over Dwayne Johnson's glistening guns in the latest big screen blockbusting adaptation of 'Hercules' - in UK cinemas from today - the other thing you just might notice about Brett Ratner's pow-thocking screen offering is just how many Brits he's employed for this particular gig.
As well as Dwayne in the credits, keen-eyed fans will spot the names Rufus Sewell, Peter Mullan, Ian McShane, Joseph Fiennes and stalwart John Hurt.
And Nordic Noir fans will be happy to see Norwegian star Aksel Hennie ('Headhunters') also appear.
In our exclusive visit behind the scenes above, star Dwayne Johnson and director Brett Ratner discuss this European invasion of the production.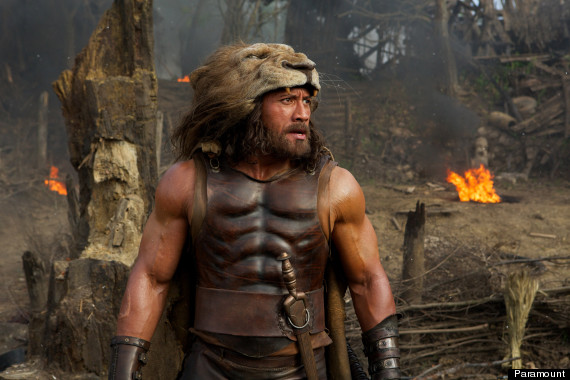 That's not an English summertime tan - Dwayne Johnson is Hercules
As for the story, Brett Ratner picks up the story of Hercules after he's completed his legendary twelve labours. The Greek demi-god is continuing his suburban existence as a sword-for-hire when the King of Thrace and his daughter seek his help in defeating a tyrannical warlord.
'Hercules' is in UK cinemas from today. Watch the trailer below...
LIKE US ON FACEBOOK | FOLLOW US ON TWITTER