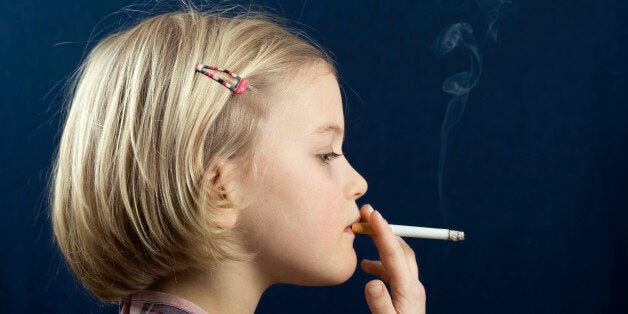 The number of schoolchildren smoking, drinking and doing drugs is the lowest rate for 10 years, a new survey has revealed.
The figures, released on Friday by the Health and Social Care Information Centre (HSCIC), are based on schoolchildren in 2013. The report from HSCIC shows that just 3% of pupils were regular smokers, usually smoking at least one cigarette a week, compared to 9% in 2003.
Less than a quarter of the schoolchildren reported they had ever tried smoking, compared to two fifths ten years ago. This is the lowest level recorded since the survey began in 1982.
As well as figures on smoking, the survey reported positive change in relation to alcohol consumption amongst young people. In 2003, when asked whether they had drunk alcohol in the last week 25% of students said yes. Since then, this figure has fallen to 9% as of 2013.
Only four in 10 pupils reported they had tried alcohol compared to six in 10 in 2003.
Drug use figures have also declined considerably, with 6% of school pupils in 2013 had having used illegal drugs -half the level in 2003 when this was 12%.
The statistics the survey gave have also provided an insight into attitudes amongst schoolchildren. Illegal drug use was considered the least acceptable activity, compared to smoking and drinking. One in four school pupils reported "it was OK for someone their age to drink alcohol once a week", compared to one in eight thinking it was OK to smoke cigarettes once a week and only one in 20 thinking taking cannabis once a week was fine.
Kingsley Manning, the chairperson of HSCIC said: "Today's report provides encouraging evidence that fewer young people are regularly smoking, drinking or using drugs, and levels have halved compared to ten years ago [...] Our report will be of great interest to services for young people, policy leaders and those working in public health."
However, 2% of pupils had reported all three behaviours; smoking and drinking in the last week and having used drugs in the last month - and this is close to the number reported in years gone by. Also similar to previous years is the popularity of cannabis, compared to other drugs.