Two people have been arrested for conspiracy to commit female genital mutilation (FGM).
A 72-year-old man was stopped by police at Heathrow Airport yesterday morning after arriving with an 11-year-old girl on a flight from Kampala, Uganda.
Specialist officers took the girl - a UK national - into the care of social services.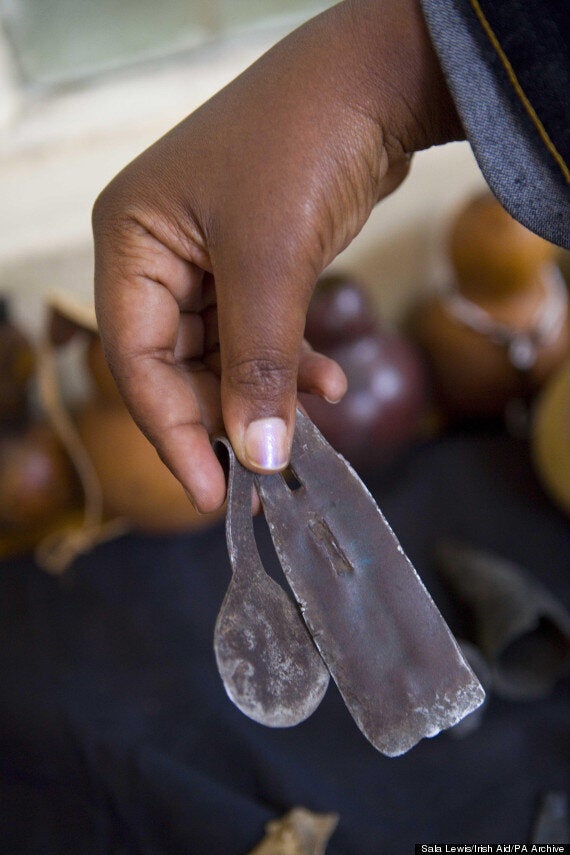 Some of the blunt and dirty tool used to carry out female genital mutilation (file photo)
A Metropolitan Police spokesman said: "Officers acted upon information given and a 40-year-old woman was arrested in Hackney under Section 2 of the FGM Act 2003, namely aiding, abetting, counselling or procuring a girl to carry out FGM on herself."
The man was arrested on suspicion of the same offence in Newham today.
Both suspects have been taken to east London police stations where they remain in custody.
The police spokesman added: "The Female Genital Mutilation Act 2003 makes it illegal to participate in any sort of arrangement for FGM to be performed on another, either inside or outside the UK."