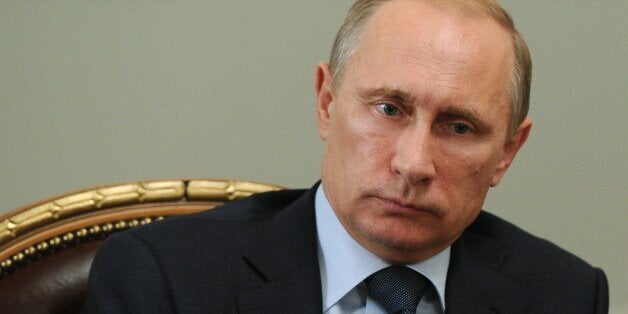 Vladimir Putin could be personally sued by the families of the victims of the downed MH17 plane, because of Russia's alleged endorsement and tactical support of pro-Kremlin separatists in eastern Ukraine.
The class action civil suit, which is expected to seek millions in compensation, is being prepared by London lawyers McCue& Partners, who may also seek to sue Malaysia Airlines for the plane crash in which 298 people died en route to Kuala Lumpur from Amsterdam.
A spokesman for the firm, whose lawyers have visited Ukraine, told the Telegraph: "There has been talk of civil suits against Malaysia Airlines, but those immediately responsible are not only the separatists who are alleged to have fired the rocket at Flight MH17, causing the death of hundreds of innocent victims, but those, be they states, individuals or other entities, who provided them with financial and material support and the means to do so.
"Our team is presently liaising and working with partners in Ukraine and the US on whether, apart from civil suits against the airline, legal action can be brought against the perpetrators on the victims' behalf."
The rebels themselves have been overseeing the site but have been accused of failing to secure it and allowing bodies to be stripped of belongings.
"There is fighting going on. We can't take the risk," Alexander Hug, of the Organisation for Security and Co-operation in Europe (OSCE), told the BBC.
"The security situation on the way to the site and on the site itself is unacceptable for our unarmed observer mission."
The deputy prime minister said it was "unthinkable" at present that the tournament could go ahead in the country that the West blames for supplying arms to the separatist rebels.
Football's world governing body Fifa this week ruled out calls from some German politicians for Russia to be boycotted, insisting the tournament could be "a force for good".
But Clegg told The Sunday Times that allowing it to go ahead without a change of course by president Vladimir Putin would make the world look "so weak and so insincere" in its condemnation of Moscow's annexation of Crimea and support for the rebels.
Related