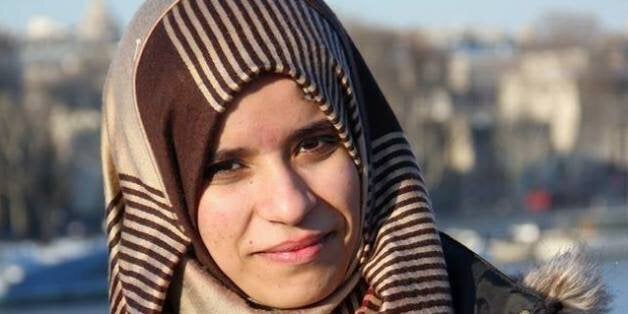 To her fellow Sheffield University students, Malaka Shwaikh stood out for winning the highest ever number of votes in the student union's history when she ran for education officer.
To others, the 23-year-old stands out for her reporting via social media of the atrocities taking place in her homeland.
For Malaka is a Palestinian who hails from Gaza. Her mother, father, brothers and sisters have been left behind in Shijaia, Eastern Gaza - the area closest to the Israeli borders - which was razed to the ground on Sunday 20 July.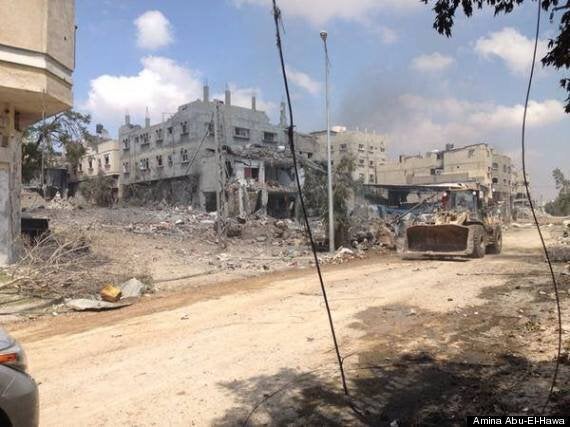 Malaka's former hometown after last week's bombing
During her childhood, Malaka was witness to "destruction, ruin and the desecration of human rights".
"When I was younger I watched my family and friends suffer from phosphorous bombs that were thrown on our region," she told The Huffington Post UK. "What I experienced was indescribable. I had sleepless nights. I lost concentration and could not study.
"Like the rest of Gaza we suffer from daily power cuts and shortages of clean water. My upbringing in Gaza, whilst wholesome and spiritual, was full of uncertainty.
"There is nothing one can take for granted beside corruption, cruelty and potentially a life of lost opportunities. These fears are never more than two steps from one's own shadow. Nothing is certain, and a lifetime of aiming for greatness can be shot down in the blink of an eye."
Malaka was one of the lucky ones to escape; last September she got a fee waiver to study global politics and law at Sheffield University, after graduating in English literature from a local institution in Gaza.
"The odds of obtaining an international scholarship are slim enough, never mind other circumstances that are well out of our control," she explains. "Obtaining a visa and finances within a short deadline, the journey through the infamous Rafah crossing, the political instability in Egypt, the blanket of curfews in the Sinai desert, the perpetual threats to a young woman's safety, the cruelty and discrimination of the military and, finally, the flight out."
Now safely in the UK, Malaka has to listen to the "heartbreaking" tales of survival - and death - from her family back home.
Despite the fighting, Malaka says she never expected her family to have to flee their homes. But last Sunday while watching the news, she saw pictures on TV of her aunt and cousins.
She realised her family had lost their homes, and might even be dead.
"Given that there is neither net connection nor electricity where they live, I contacted a journalist to find out if he knew who has died.
"We don't have names yet, Malaka", he told her. "Corpses are strewn on sidewalks."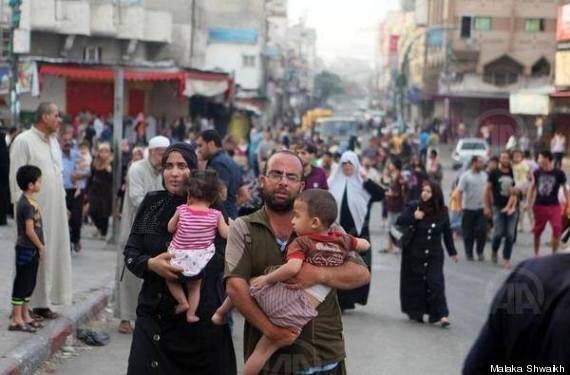 Malaka's aunt and uncle flee with their children
Malaka eventually managed to reach her father by telephone.
"He is alive. My family are alive. But my father told me what they came through was 'indescribable'. He said he saw houses left in ruins. Corpses dispersed. He saw people's hands and arms and bodies trapped under rubble. He could hear their voices asking him to help."
It was four days after the shelling before Malaka's siblings were able to talk about the attack.
"I asked them what happened and the answers were horrifying," she says.
Malaka's 10-year-old brother Mohammed told her the family was told to evacuate in the early hours of the morning, and were given two hours to escape.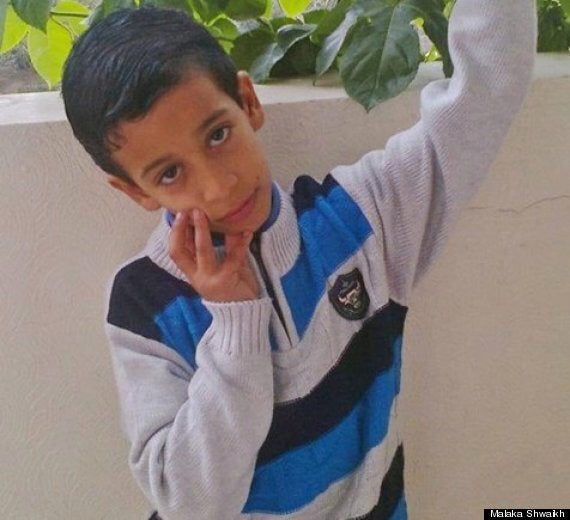 Malaka's 10-year-old brother Mohammed
"We started fleeing in the first few minutes of the first hour. We could not imagine that Israel will attack us. There were more than three bombs in a second," he told her.
"We started running. Whoever fell down, we could not help. I feel helpless. My childhood is no more a childhood. I had to walk over the corpses. I am 10 years old. Tell this to the world. I am only 10."
Malaka's 15-year-old sister continued the story: "We kept running. I cannot describe in words the situation, Malaka. Shrapnel were only one metre away from me.
"I saw death in my own eyes. I could not look around myself to see if my mother is still alive. All what I could think of is running. I saw things that cannot be described. Corpses were everywhere."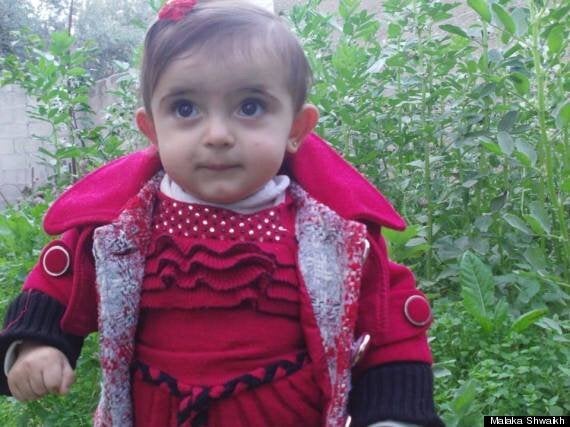 Wafa, one, was Malaka's neighbour and her best friend's daugher. The toddler lost 10 of her family members including her father, grandfathers and three cousins
Another of Malaka's sisters added: "We could see the planes, their actual sizes. That was very scary. But I could only run while people around me were falling down.
"Children, women and elderlies were falling down. There were people who returned to help but were then attacked. I know a family who left as 50 and reached the end of Shijaia with just 12 of them left."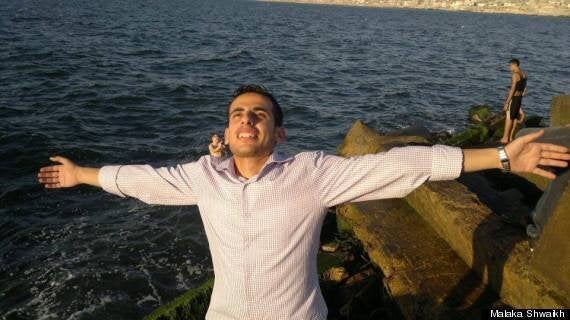 Happier times: Malaka's neighbour Abdul-Rahman on Gaza beach
As she spoke to her family from the safety of Sheffield, Malaka could hear the desperation mixed with relief in their voices.
"I cannot believe we survived this massacre," her mother says. "It is a miracle.
"We are looking forward and hoping to survive. If we do not, tell the whole world that we were not militant. We have never been used as human shields. We were at home aspiring life, justice and peace."
Back in the UK, Malaka is helpless to aid her family. "My father wants to go back home. My younger brothers and sisters are traumatised. I still need to cry, not of weakness, but of how much pain my younger siblings had to endure.
"Due to this massacre, I lost my best friend, 16 of my close neighbours, while many are still under the rubble."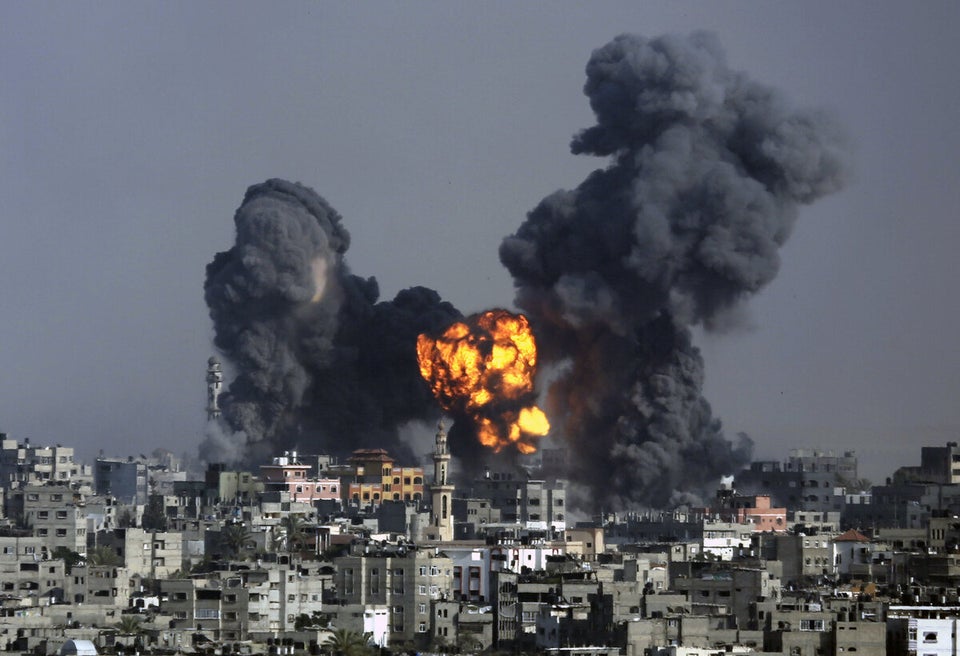 Gaza
Related