Kylie Minogue is celebrating summer in style, by throwing on her best swimsuit and hitting the beach for a photo shoot with GQ Italia.
In her cheeky cover photo for the men's magazine, the Aussie pop princess sizzles in an itsy-bitsy teenie-weenie polka-dot bikini (if only it were yellow…) alongside a poodle, who is biting her bikini bottoms and revealing just a hint of her famous derriere.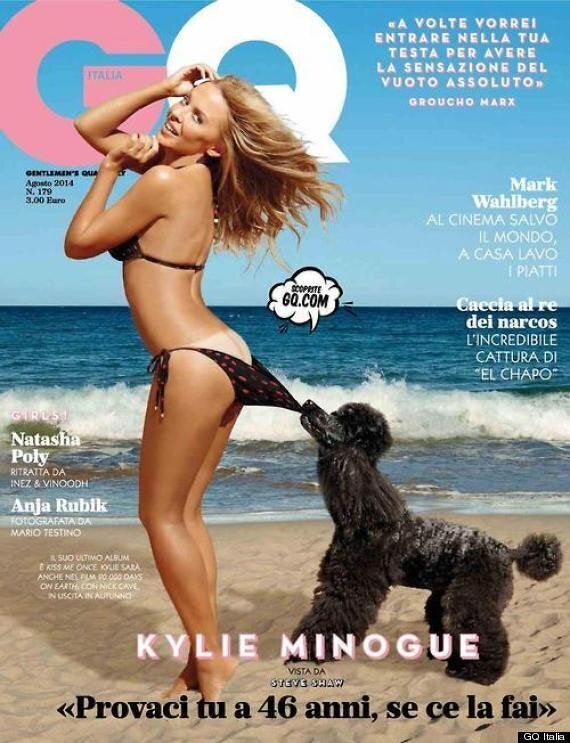 Kylie Minogue on the cover of GQ Italia
Luckily, what would be a fatally embarrassing beach moment for us - we're imagining having to chase around after a mutt with a pair of Primark's best between its teeth - becomes a stunning photo-op for Kylie, and check out that tanline.
The star's photo shoot is a re-creation of a famous advert for Coppertone Sunscreen first used in the 1950s, which later went on to be parodied by stars including Carmen Electra and even comedy actor Jim Carrey. A billboard in Miami showing the original Coppertone advert
They should be so lucky (lucky, lucky, lucky)...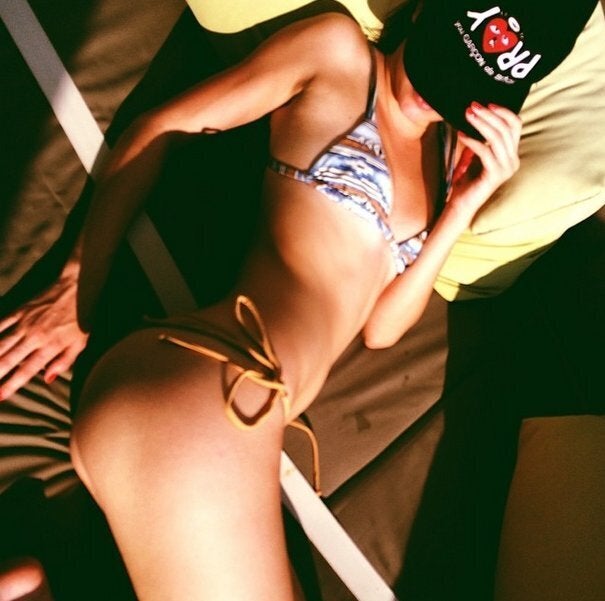 Celebrities In Bikinis 2014