A newspaper has apologised after running a front page story about the death of a New Zealand born Israeli soldier – alongside a photo of late Jackass comedian Ryan Dunn.
Entitled Kiwi Killed In Gaza, the New Zealand Herald splash told of the death of Staff Sgt Guy Boyland, "a young soldier killed in a firefight with Hamas gunmen in the southern Gaza Strip."
Unfortunately, it was accompanied by an image of Dunn, who starred in MTV's comedy stunt series Jackass, and died in a car crash in 2011.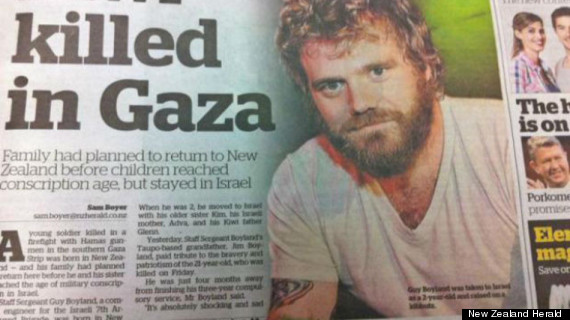 The New Zealand Herald front page featured news of the death of Staff Sgt Guy Boyland, mistakenly accompanied by a picture of Ryan Dunn
Boyland, who bore some physical resemblance to Dunn, was born in New Zealand, moved to Israel when he was five-years-old and had planned to move back before he reached the age of military conscription.
The 21-year-old was just four months away from finishing his three-year compulsory service when he was killed on Friday.
On Monday the newspaper ran an apology for the image mix-up and said it had taken the image from Boyland's Facebook page, adding he had been a fan of the comedian.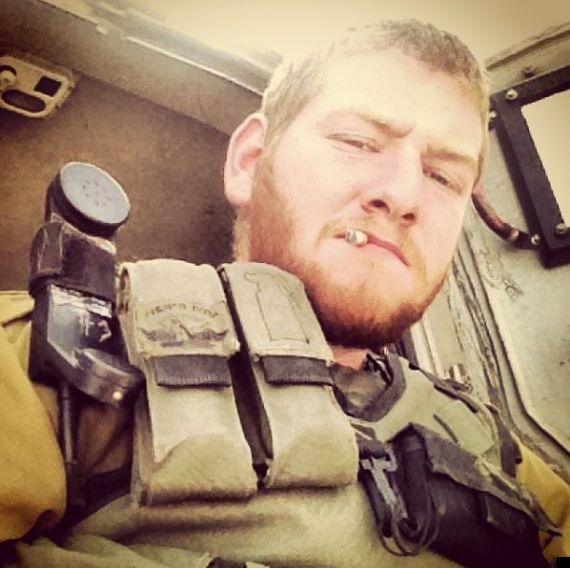 Boyland died on Friday in the southern Gaza Strip
Editor Shayne Currie wrote: "I have personally spoken to members of Guy's family this morning… The family members have been remarkably forgiving, particularly in the circumstances.
"I have apologised for adding to their grief and I will keep them fully updated on how this happened as obviously it is unacceptable.
"We are currently looking into what checks were made regarding the two images with a view to ensuring procedures are reviewed to ensure that there is no repeat of this error in the future.
"I would like to reiterate how seriously we are taking this error and apologise again. I would also like to apologise to our readers – the public trust us to get it right, and we must make sure that this does not happen again."