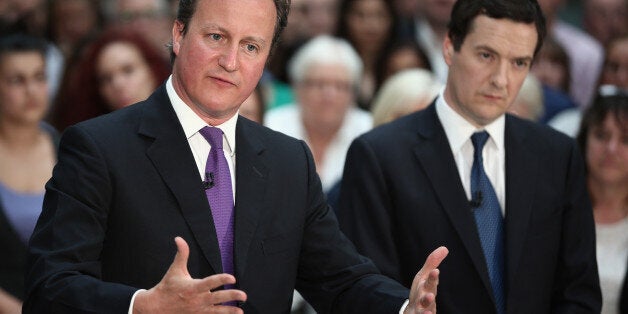 Britons' wages will by next May never have shrunk so far over the course of a single term of parliament in real terms since the Victorian era, damning new research has found.
According to analysis by the House of Commons Library, the last time average earnings, accounting for inflation, slid by a greater amount was from 1874-1880, when Benjamin Disraeli was prime minister.
At the time, the global financial panic of 1873 sent Britain into two decades of economic stagnation, known as the "Long Depression", and resulted in soaring unemployment, bankruptcies and a major trade slump.
The new analysis found that the coalition will set a new record as they preside over the first Parliament since the 1920s when real wages have been lower at the end than at the beginning. Real earnings are expected to have declined by 2.3% according to data and OBR forecasts, compared to a fall of approximately 2.6& between 1874 and 1880. By contrast, wages fell in real terms by 1.8% between 1922 and 1923.
The House of Commons Library reached its conclusion using official figures from the Office for National Statistics, the Bank of England and forecasts from the Office for Budget Responsibility.
Labour's shadow chancellor Ed Balls, whose party commissioned the analysis, seized on the findings to warn that "working people can't afford five more years of the same old Tory economics".
Speaking in Bedford today, he will say: "From a Conservative-led Government that promised to make working people better off back in 2010, this is a dismal record of failure."
The House of Commons Library's overview of how real wages will not have fallen so far since the Victorian era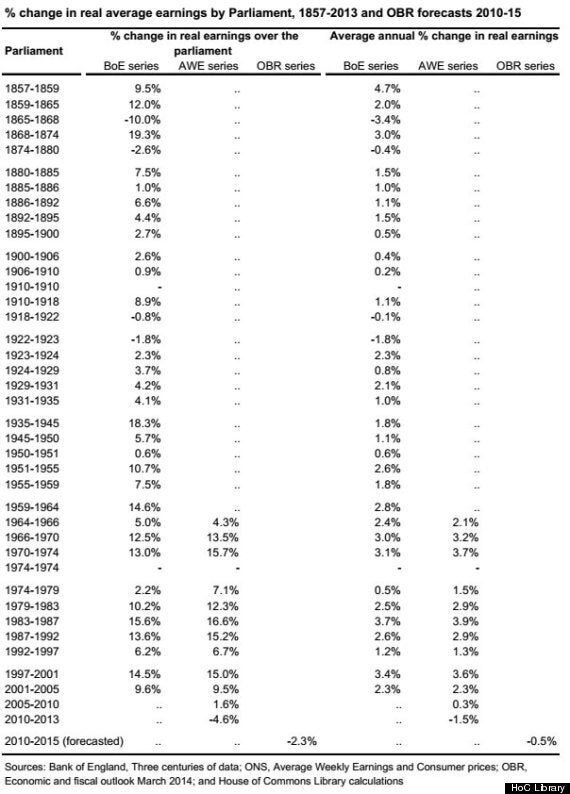 This comes as recent figures from the Office for National Statistics indicate that hopes that wages will finally start to grow faster than inflation and end the pay squeeze continue to look distant. Pay including bonuses for employees in Britain over March to May was 0.3% higher than a year earlier, rising to 0.7% when bonuses are stripped out, which is significantly below the rate of inflation, which rose to 1.9% in June.
Popular in the Community