The housemates are currently taking part in an Internet-themed task, which has so far seen them creating viral videos to try and entertain 'BB' fans.
However, Luisa's part in the task was - needless to say - a little steamier, as she directed three of the boys in a raunchy webcam show, and she seemed to get a little hot under the collar as she delivered orders to Winston.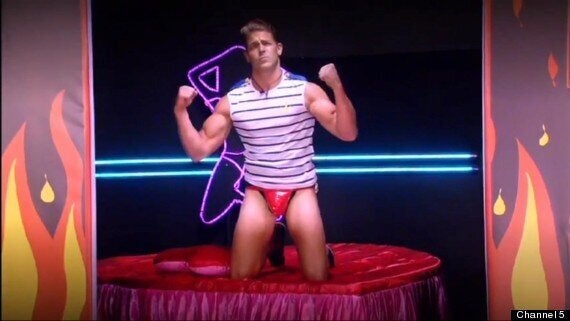 Winston strikes a pose as part of the task
Under the premise of the 'Big Boy Webcam Show', Luisa told Winston - who was dressed in a vest-top and a thong - to strike some "big boy" poses for her, giving him the chance to flex his muscles.
Getting into her role as voyeur, Luisa told him "I want to see some butt-cheek", asked him which female housemates he'd been "thinking about in bed at night", and then ordered him to beg on his knees.
Possibly getting a bit too caught up in the moment, Luisa then commanded him to rip open his top, shove it in his mouth and roar like a lion.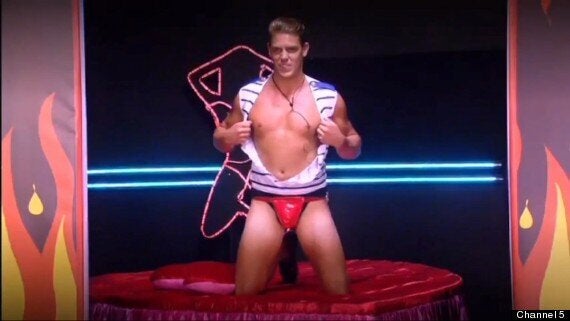 Winston rips open his shirt for Luisa
As he began beating his chest like Tarzan, Luisa told him: "OK I'm bored of you now, you can get back in your box".
Watch Luisa's encounter with Winston - as well as webcam shows by Pav and Christopher - during 'Big Brother' on Wednesday, 30 July at 10pm on Channel 5.