Consuming five portions of fruit or vegetables each day is linked to a lower risk of premature death but eating more portions appears to have no further effect, their study concluded.
The findings contradict recent research which found that eating "seven a day" holds the lowest risk of death.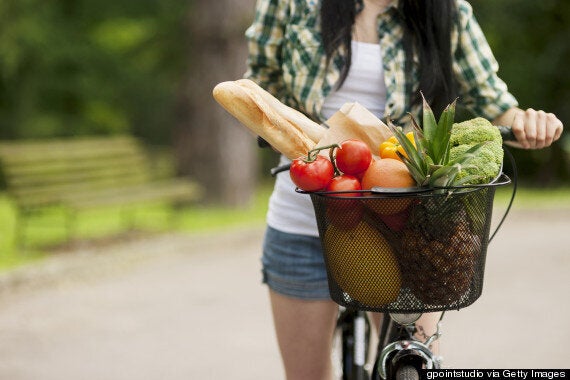 The latest study, published on thebmj.com, examined the association between fruit and vegetable intake and risk of premature deaths.
Researchers from China and the US analysed 16 studies involving more than 830,000 participants - 56,000 of whom died during the follow-up period.
Higher consumption of fruit and vegetables was significantly associated with a lower risk of death from all causes, particularly from heart disease.
They found the average risk of death from all causes was reduced by about 5% for each additional daily serving of fruit and vegetables.
But once a person had consumed five portions, there was no additional benefit noted for extra portions.
"This analysis provides further evidence that a higher consumption of fruit and vegetables is associated with a lower risk of all-cause mortality, particularly cardiovascular mortality," the authors said.
"There was a threshold around five servings of fruit and vegetables a day, after which the risk of all cause mortality did not reduce further."
Victoria Taylor, senior dietitian at the British Heart Foundation, said: "This study is another reminder that fruit and vegetables shouldn't be an afterthought but an essential part of our meals and snacks.
"Although our five a day message is well established, worryingly 70% of adults are still not meeting this target.
"It may seem like a difficult task, but it doesn't have to be. Whether it's banana with cereal for breakfast, salad in your lunchtime sandwich or swapping biscuits for fruit, there are lots of easy ways we can up our fruit and vegetable intake.
"Just remember that every extra portion you eat towards your five a day could help you keep your heart healthy."