Max Mosley is to sue internet giant Google for continuing to publish images of the former Formula 1 boss at a sex party.
Mr Mosley, youngest son of Sir Oswald Mosley, former leader of the British Union of Fascists (BUF), has issued High Court proceedings against Google Inc and Google UK Limited for misuse of private information and breaches of the Data Protection Act through his lawyers Payne Hicks Beach.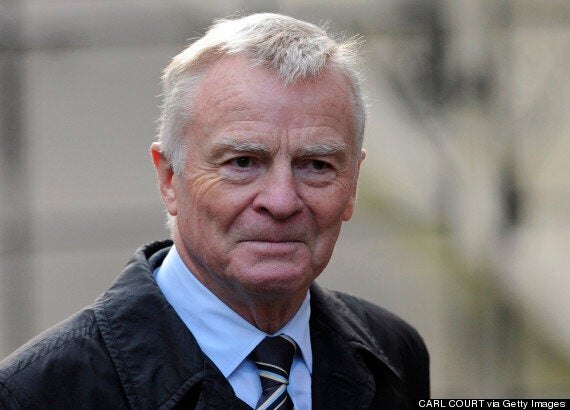 The News Of The World accused Max Mosley over 'truly grotesque and depraved' behaviour
The former president of the FIA (Federation Internationale de l'Automobile) is seeking to stop Google from gathering and publishing images first featured in the now-defunct News of the World (NotW) claiming to show Mr Mosley at Nazi-themed orgy.
The 74-year-old, who is understood to be close to completing an autobiography, won £60,000 in privacy damages in 2008 after the High Court ruled there was no Nazi theme and the article was not in the public interest.
Announcing his latest action in the courts, Mr Mosley said: "As the gateway to the internet Google makes enormous profits and has great influence, so I have not taken this action lightly.
"But Google should operate within the law rather than according to rules it makes itself. It cannot be allowed to ignore judgments in our courts."
His lawyers Payne Hicks Beach added that the proceedings follow "extensive attempts to persuade Google to resolve the matter outside the courts".
His action comes after a landmark European court decision in May that said Google must listen and sometimes comply when individuals ask the search engine to remove links to newspaper articles or websites containing personal information.
But Mr Mosley's case is not directly linked to the so-called "right to be forgotten" hearing.
The original NotW article had accused Mr Mosley of ''truly grotesque and depraved'' behaviour with five prostitutes during two sadomasochistic sex sessions.
Mr Mosley said the role-play at a rented Chelsea basement was harmless, consensual and private, with no Nazi overtones.
Mr Justice Eady, who awarded the damages, said at the time: 'The scale of the distress and indignity in this case is difficult to comprehend. It is probably unprecedented.''