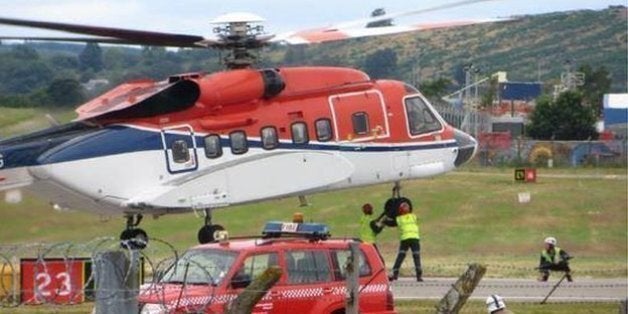 A daring pilot had to lower a helicopter and hold it steady while a ground crew pulled out the landing gear by hand.
Sixteen passengers were on board the aircraft when it ran into trouble during a landing at Aberdeen Airport. According to the BBC, the CHC copter encountered an undercarriage issue, which required the ground crew to manually deploy the gear.
The above picture was posted on Facebook showing two men battling to pull down the front wheels. Fortunately, everyone on board disembarked safely after the helicopter had landed.