Residents of Eastbourne woke to the sad sight this morning of the charred remains of their famous pier.
Sussex Police confirmed that the pier was safely and quickly evacuated after the fire broke out, but only the steel structure of the roof remains.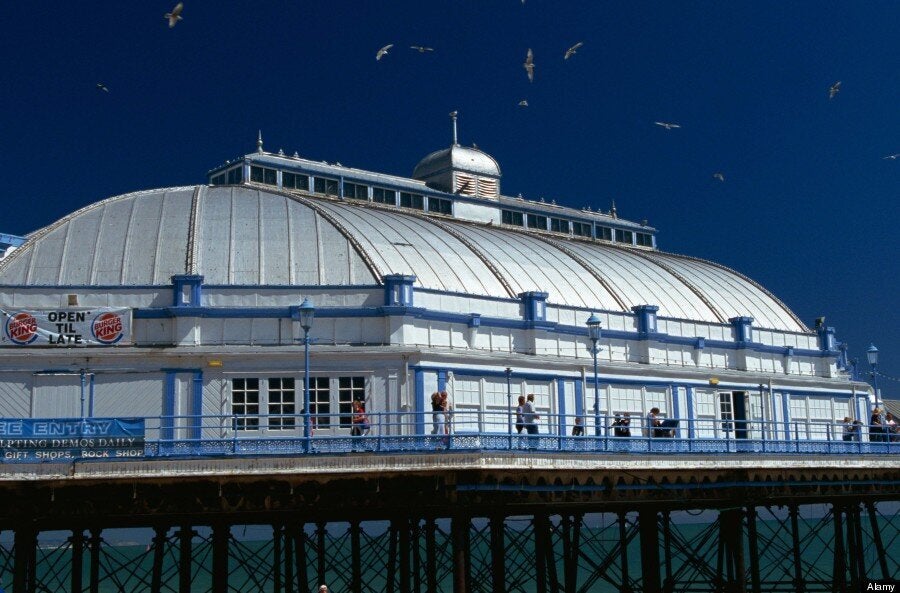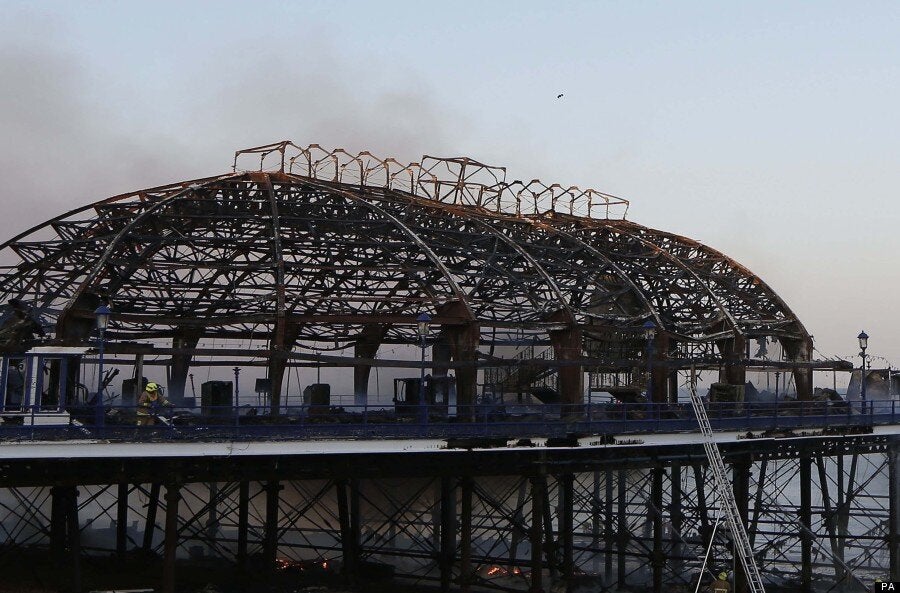 Tim Wardley, chairman of the National Piers Society, said: "When you have something that is made of wood, the risk of fire is always going to be sadly that much greater.
"Piers are at risk of being chopped in half by an errant boat, or suffering fire damage - they are constantly under onslaught from mother nature."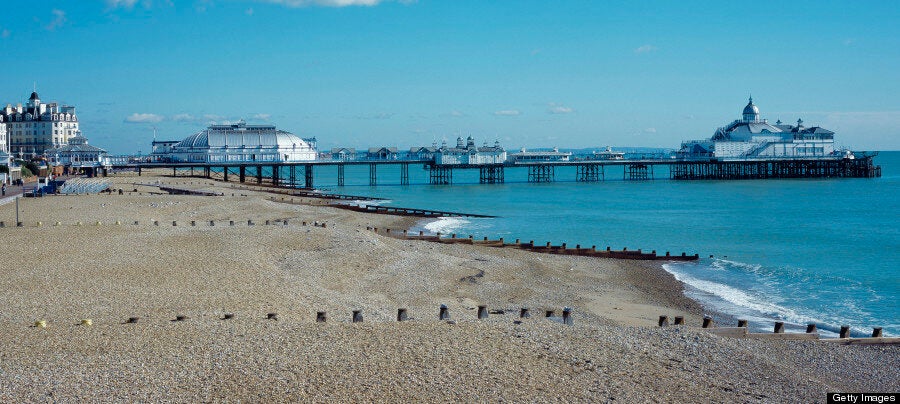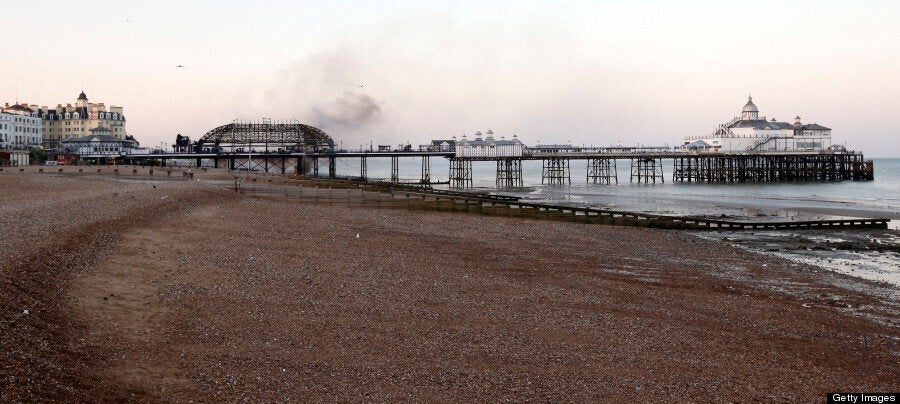 The RNLI said lifeboats from Eastbourne, Hastings and Newhaven were sent to the pier to help firefighters tackle the fire.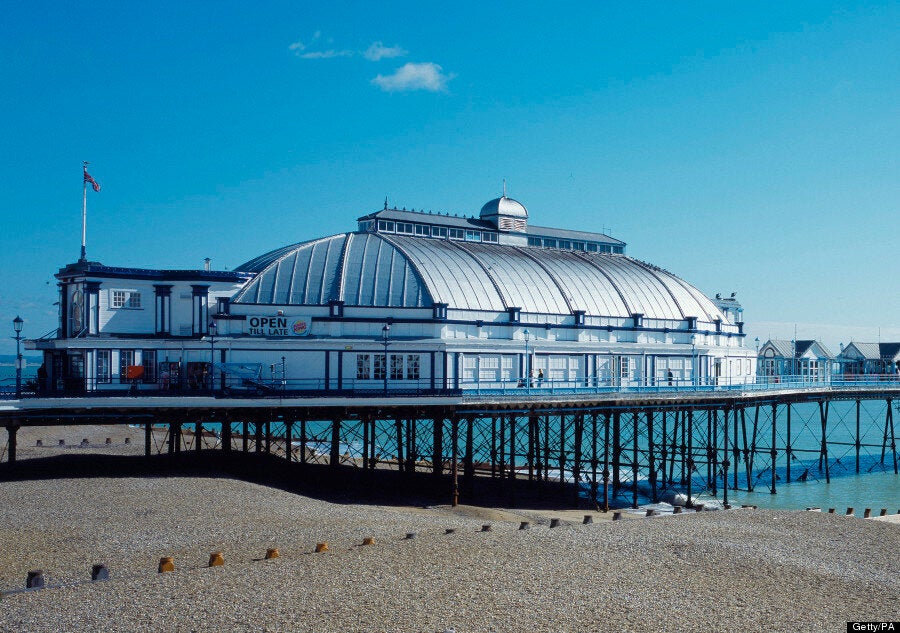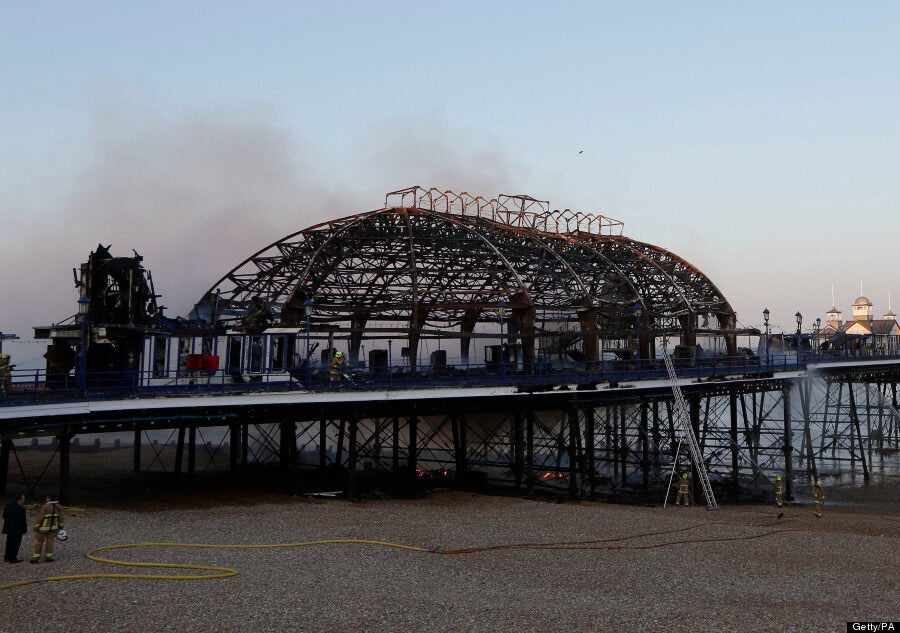 Sussex Police said: "Police were called to the seafront at 3.15pm on Wednesday to assist fire service colleagues with traffic control and the large number of people who were on the seafront at the time or who have turned up to watch."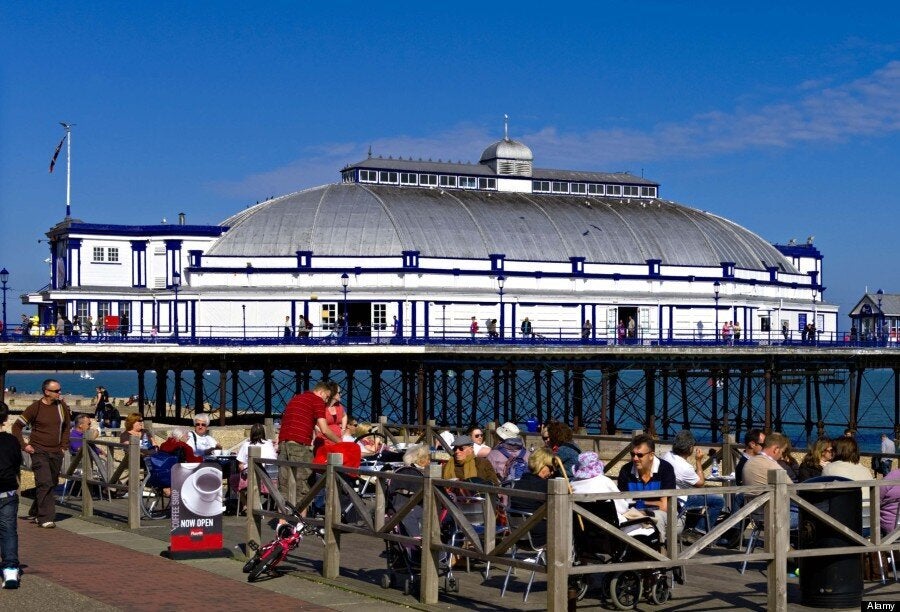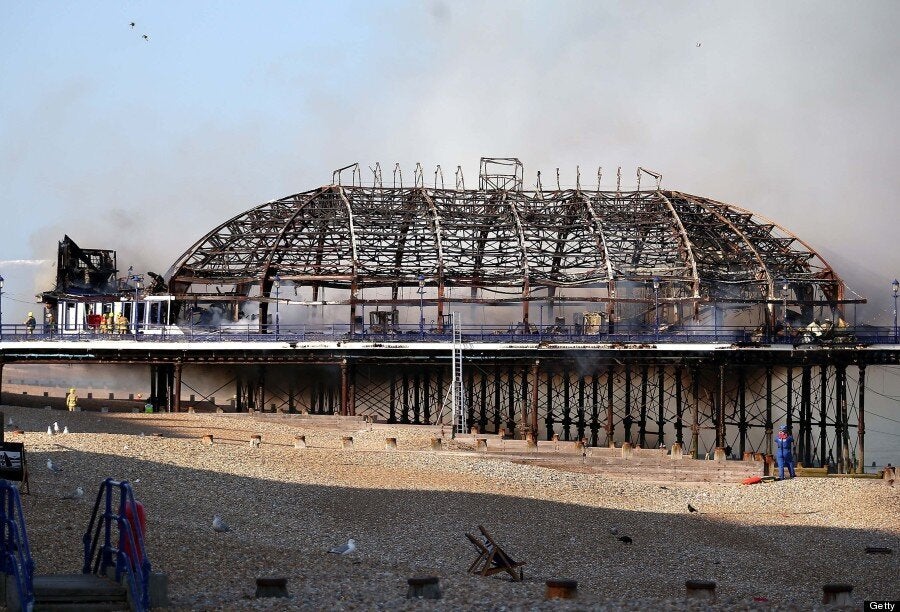 In a statement, pier owners Cuerden Leisure said: "The pier was quickly evacuated in accordance with company procedures when a fire took hold in an arcade at the front of the pier."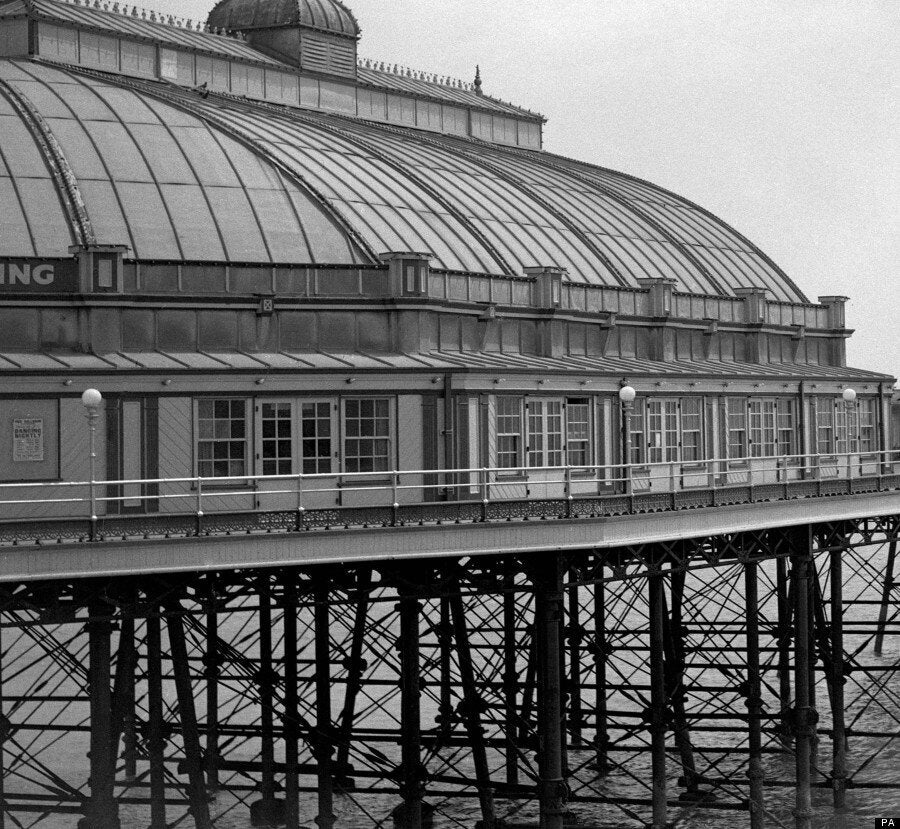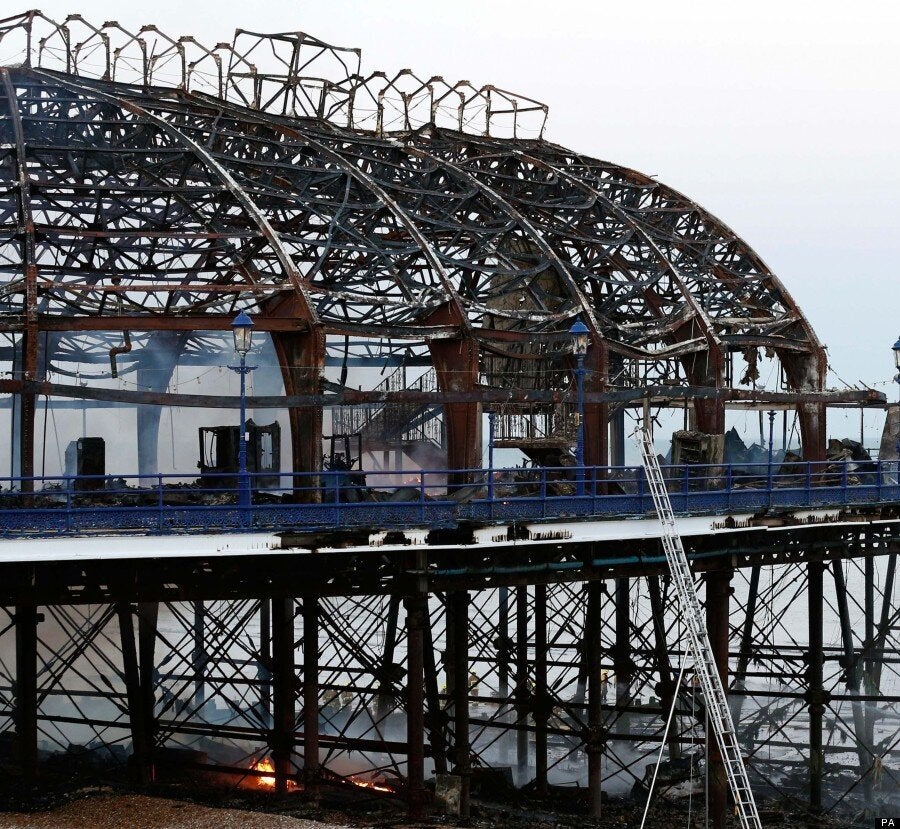 Fire minister Penny Mordaunt said: "It is heart-breaking to see such a wonderful Victorian pier so damaged. Eighty firefighters are currently tackling the blaze. Thankfully no one appears to have been hurt."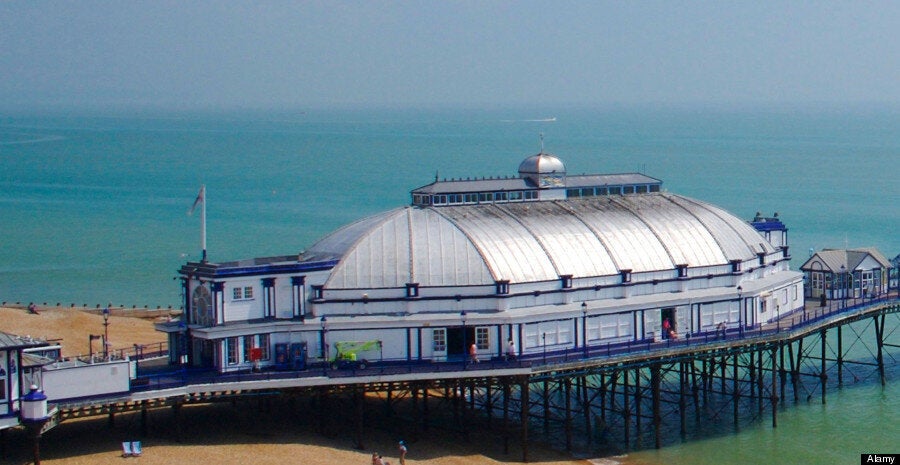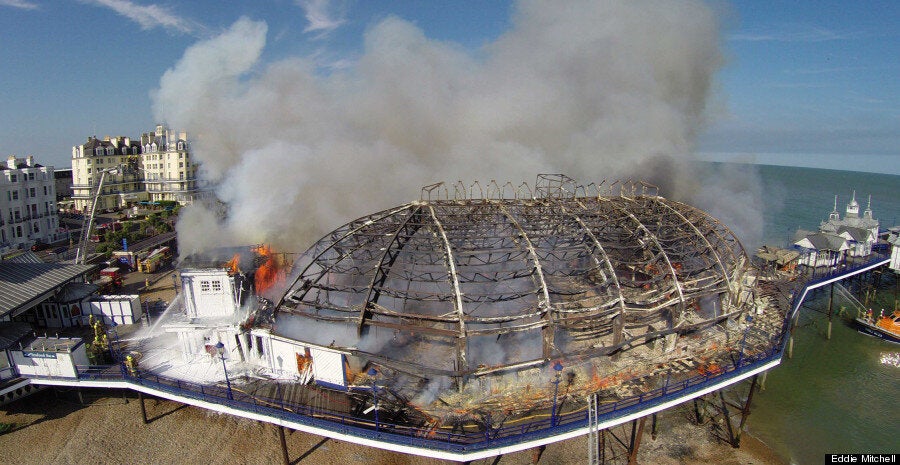 But as the sun rose on the seaside town of Eastbourne this morning, the true extent of the damage was finally was revealed.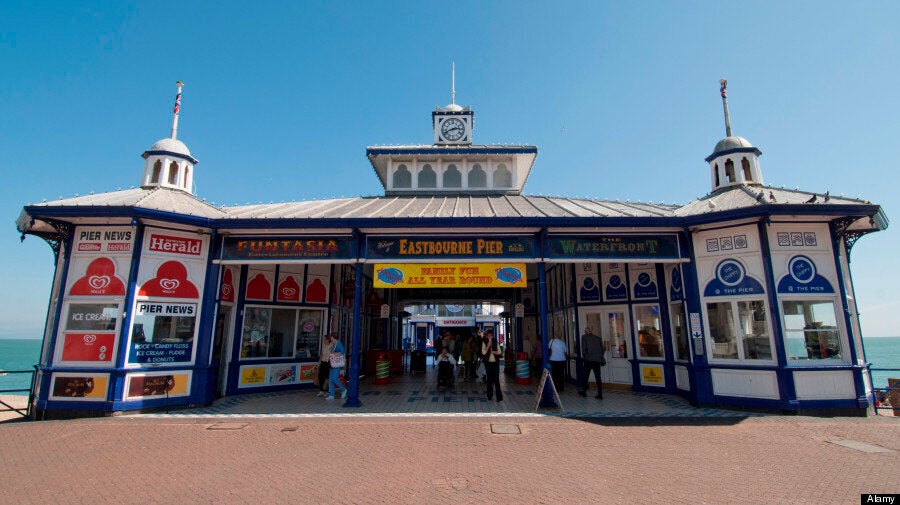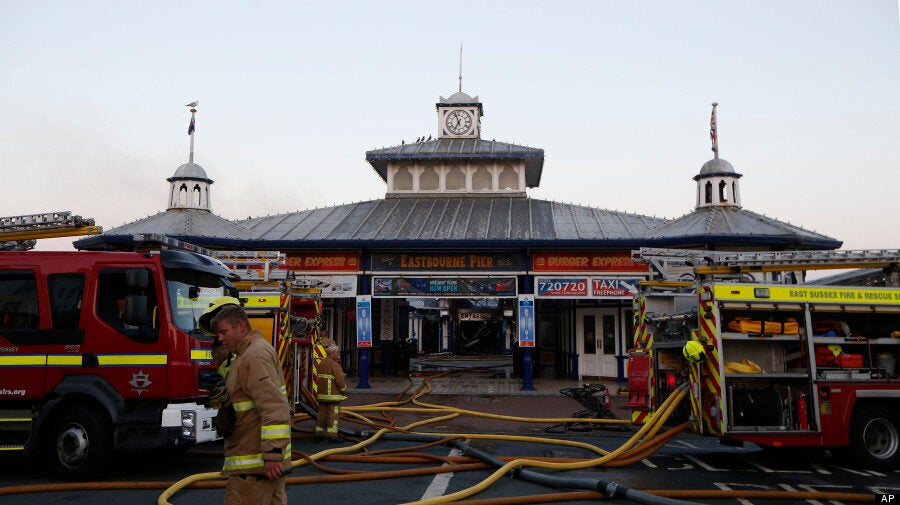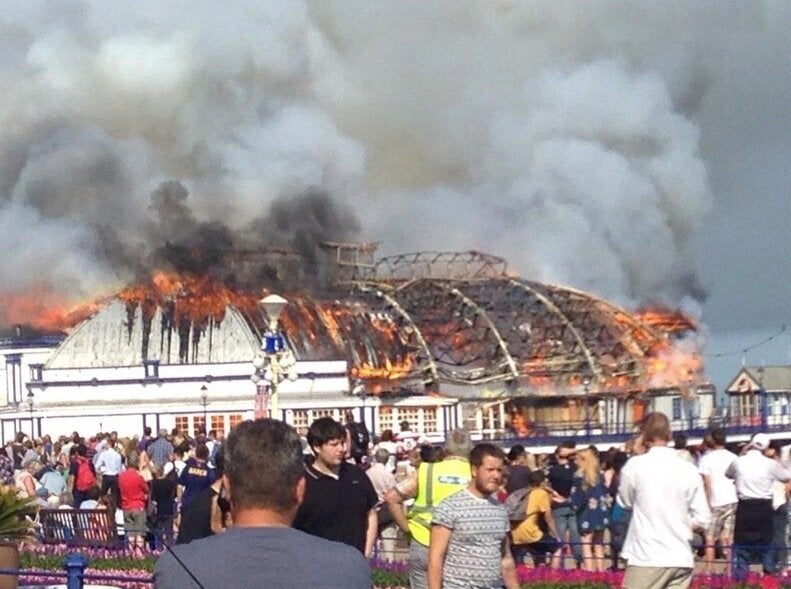 Eastbourne Pier Blaze