Two people have been tested for the disease in the UK and vigilance is high to what has been described by Foreign Secretary, Philip Hammond, as a "very serious threat".
The doctor who led Sierra Leone's fight against Ebola died of the disease on Tuesday and many other aid workers are seriously ill.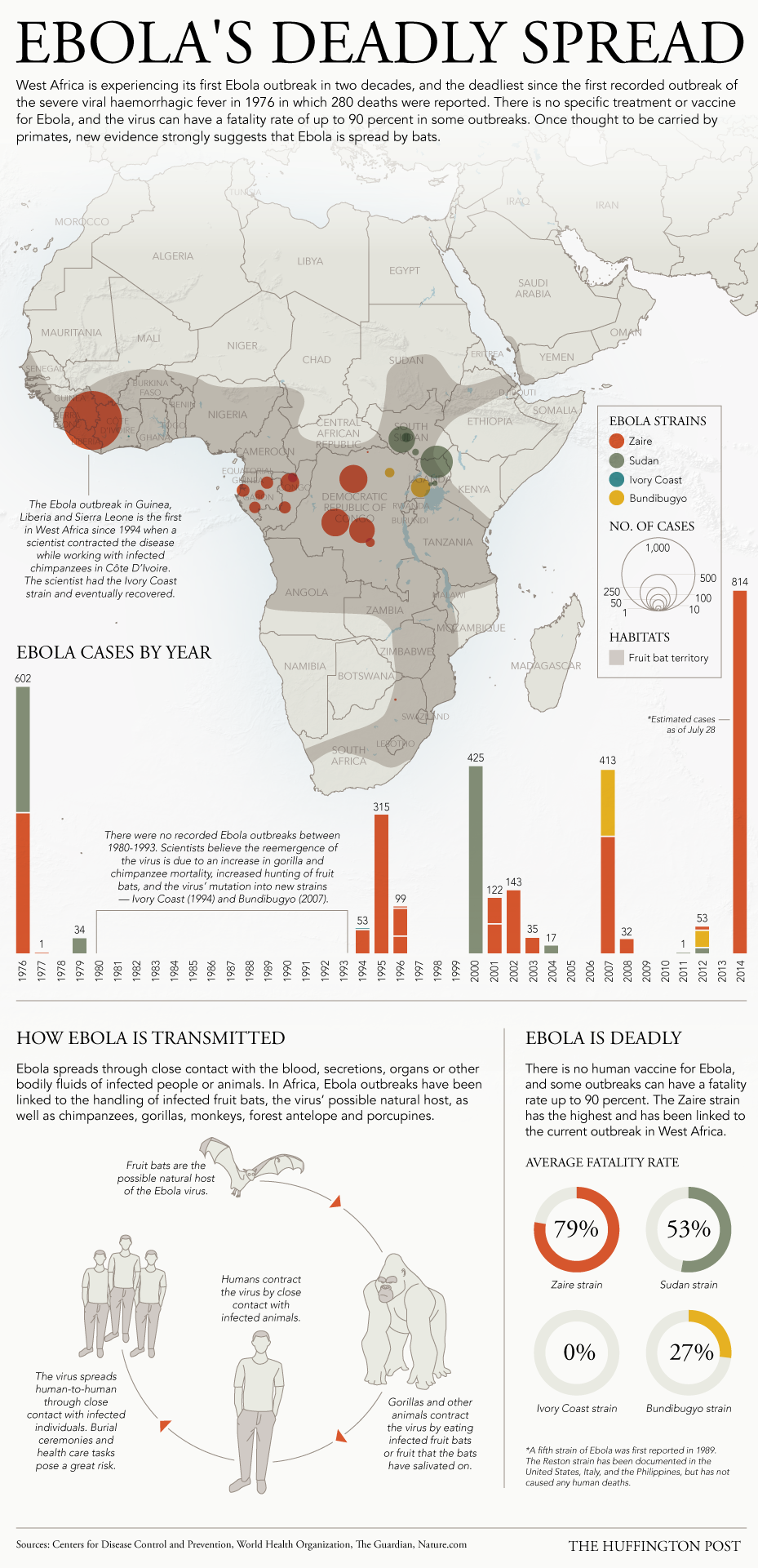 Infographic by Jan Diehm for The Huffington Post.
See more infographics here.