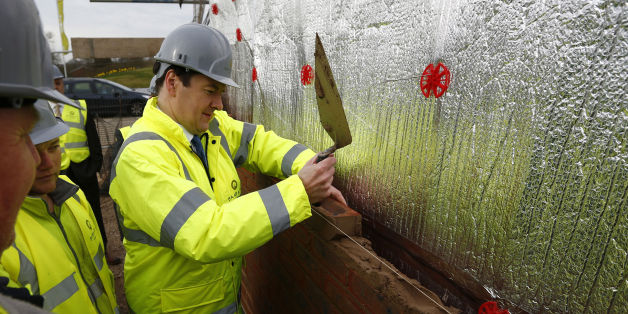 Darren Staples/WPA-Rota
George Osborne's flagship Help to Buy loan scheme has mostly helped Britons in Conservative constituencies buy a new home, according to new research.
The programme, dismissed by Lib Dem peer and ex-coalition Treasury spokesman Matthew Oakeshott as "Help to Buy Conservative votes", has helped fund the building of nearly twice as many homes in Conservative constituencies (15,240) as in Labour areas (8,741).
"House prices and rents across Southern England are already unaffordably high, 2008 was a dangerous price spike and we mustn't go back there," Lord Oakeshott said.
There were 74% more new-builds funded in Conservative constituencies through the Help to Buy scheme, according to Knight Frank. Help to Buy, originally unveiled by chancellor George Osborne, provides equity loans to back the construction of new homes as well as state-guaranteed mortgages that apply to all homes worth up to £600,000 and not just new-builds.
This comes as figures out today show that more than 4,000 households in England used the programme to buy properties in June, the highest monthly total since the scheme began in 2013.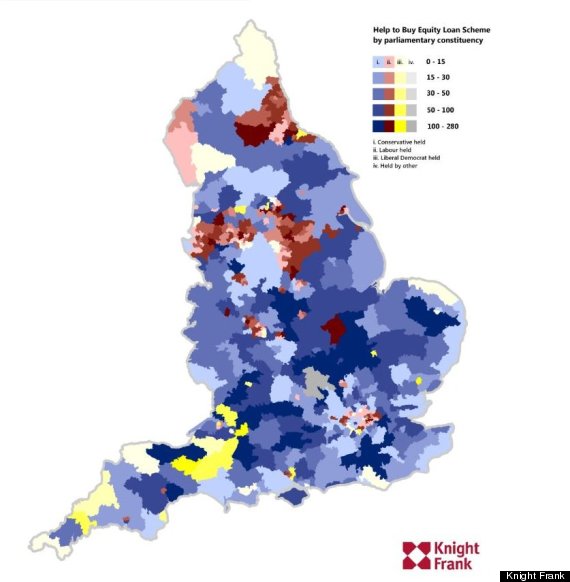 Housing minister, Brandon Lewis, said: "It's no accident that since the start of the scheme private housebuilding has shot up by a third and continues to climb. Developers are increasing their output, and taking on new workers at the fastest rate since records began."
However the Help to Buy scheme has attracted controversy as critics worry that it will help push up house prices by failing to build enough homes.
The Chancellor has already asked the Bank of England to annually review the scheme's effect on the housing market as a cautionary measure.
Vince Cable warned in September that Help to Buy should be rethought as it risked causing another housing bubble.
Lib Dem MP Annette Brooke, head of the All Party Parliamentary Group on Housing, told HuffPostUK: "I think this needs careful monitoring, stimulating demand on a rising market, unless supply rises in response, obviously can lead to potential overheating in the market."
See also: