Ken Barlow is due to make his 'Coronation Street' comeback next week, with the character's return to the cobbles being predictably dramatic.
Unbeknown to Ken - who has been caring for his sick grandson abroad - his son, Peter, has been arrested and is currently awaiting trial for the murder of Tina McIntyre (a crime, we might add, he's been falsely accused of).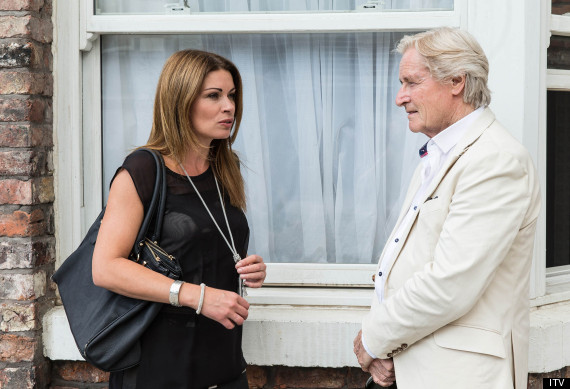 Ken Barlow returns to 'Corrie'
His wife, Deirdre Barlow, has kept Ken in the dark about all of this, however, claiming she didn't want to add to his problems… but a secret that huge can't stay hidden for long, and when he bumps into Peter's wife Carla in the street, will she spill the beans before Deirdre gets the chance to do it in person?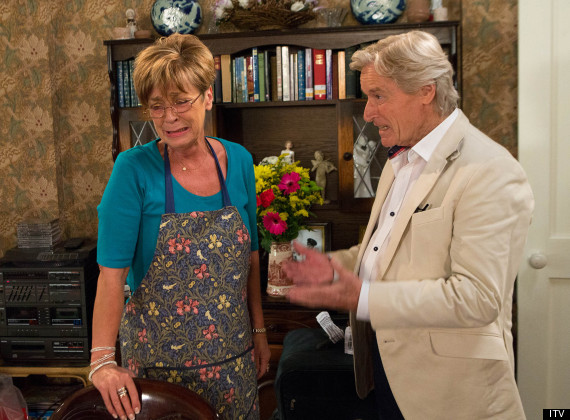 Ken is furious to learn the truth
Meanwhile, Ken is later seen visiting his son in prison, and gives a sullen Peter new hope when he reveals that he's standing by him, and will be fighting his corner from the outside.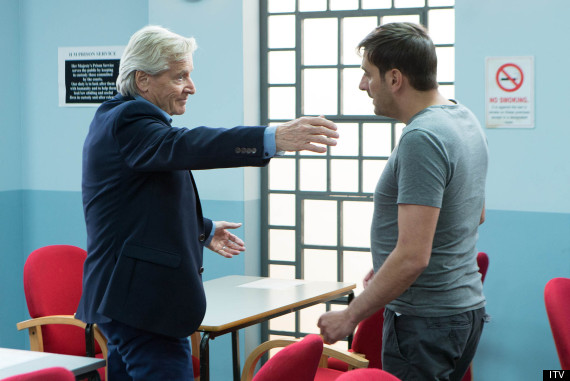 Ken visits Peter in prison
Ken Barlow was temporarily written out of 'Coronation Street', while actor Bill Roache awaited trial for sex offences, which he was later cleared of.
Speaking to journalists after his 'not guilty' verdict was delivered, he said: "In these situations there are no winners and I think we should all be much kinder to ourselves. Now, if you will excuse me, I would like to get back to work."
But Ken won't be the only old face returning to 'Corrie' in the next seven days, as Peter Barlow is set to form an alliance with fan favourite Jim McDonald, who is returning for a brief stint in the soap.
LIKE US ON FACEBOOK | FOLLOW US ON TWITTER