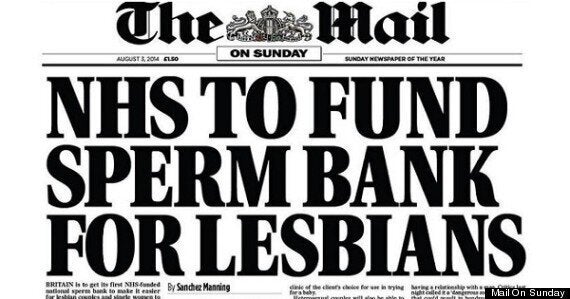 Despite the emphasis on the frequenting of ladies who like ladies, the new centre backed by a £77,000 grant from the Department of Health, is in fact open to everyone.
The Mail on Sunday suggested the shock new move could lead to a generation of fatherless families.
Story continues after slideshow...

The 15 Most Daily Mail Headlines
Almost instantaneously, a hashtag mocking the story appeared and #AddForLesbiansToAHeadline began cropping up on Twitter.
Here are some of the best...
Here's the hashtag live on Twitter...