As Baroness Warsi drafted in her resignation letter, the Prime Minister had bigger fish to fry.
David Cameron and his wife Samantha were strolling seafood market in Cascais in Portugal as the former Foreign Office minister registered her discontent with the government's policy on Gaza.
Even the most powerful man in Britain deserves a holiday, so we hope DC doesn't get battered for this. But maybe next year (if he's still Prime Minister) he could try something a different 'plaice'. And get some new clothes.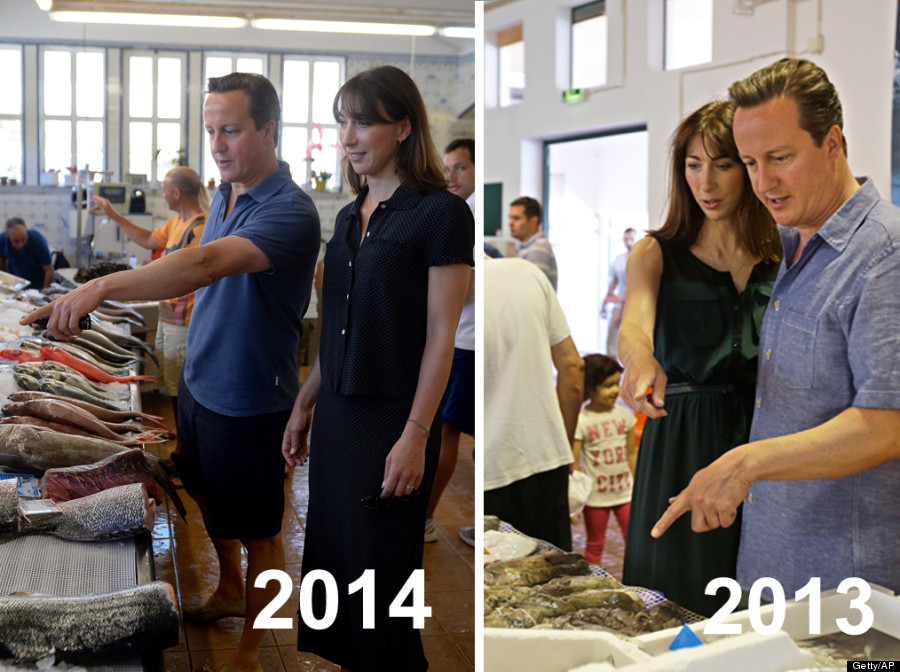 Try somewhere new guys?
These photos of Cameron's holidays through the years reveal a little bit of a theme...