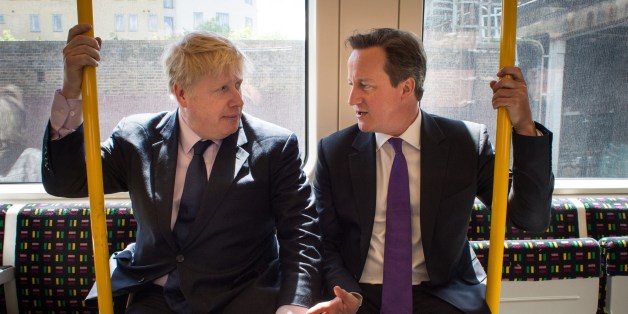 STEFAN ROUSSEAU via Getty Images
Boris Johnson has finally decided to stop ducking questions about his parliamentary ambitions, telling reporters this morning that "in all probability" he would look for a seat to fight for in 2015.
Insisting he would still serve out his term as London Mayor, which ends in May 2016, Johnson took pains to play down how inevitable his return to parliament could be, adding: "You should never underestimate the possibility of things going badly wrong."
See also:

Boris Johnson Finally Confirms He Will Seek Election To Parliament In 2015

6 Seats Boris Johnson Could Return To Parliament From In 2015
Johnson may have ended years of ducking and diving about whether he would try to return to parliament, but he still dodged the question of whether he wants to be Tory leader and ultimately prime minister as he did not want to get into "weasel words".
As a reminder, here are nine times Johnson used his own "weasel words" to avoid saying if he wants David Cameron's job.