Andy Murray, Harry Styles and Alex Ferguson are among celebrities 'mourned' in a striking advertising campaign commemorating men who died in World War One.
The posters, from The British Legion, pick out men who died in The Great War who share their names with celebrities today.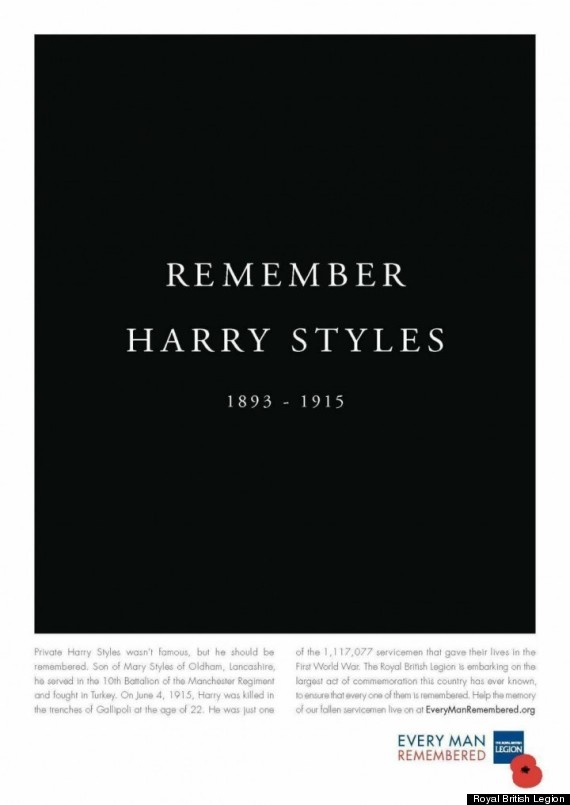 One says "Remember Harry Styles, 1893-1915", marking the loss of Private Harry Styles who shares his name with the One Direction and X Factor star.
Lance Corporal Alex Ferguson, Private Gordon Brown and Private Andy Murray were also killed during the First World War, which began 100 years ago this year.
The British Legion, a charity which supports ex-service men and women, has created a website called Every Man Remembered where users can search for their relatives who died in the conflict, which claimed 1,117,077 lives of men and women from what was then the British Empire.