Since a dress made from loom bands reached bids of £170,000 on eBay it seems like everyone's trying to make a quick buck from clothing made out of the gimmick elastics.
Lynwen Stonelake, 25, from Swansea, South Wales, is the latest person to make an impressive garment from the plastic rings.
The mother-of-one started making loom band bracelets with her daughter Lexi, but was inspired to try something more complex after the loom band dress hit headlines.
She has now made a loom band bikini and is planning to sell the creation online.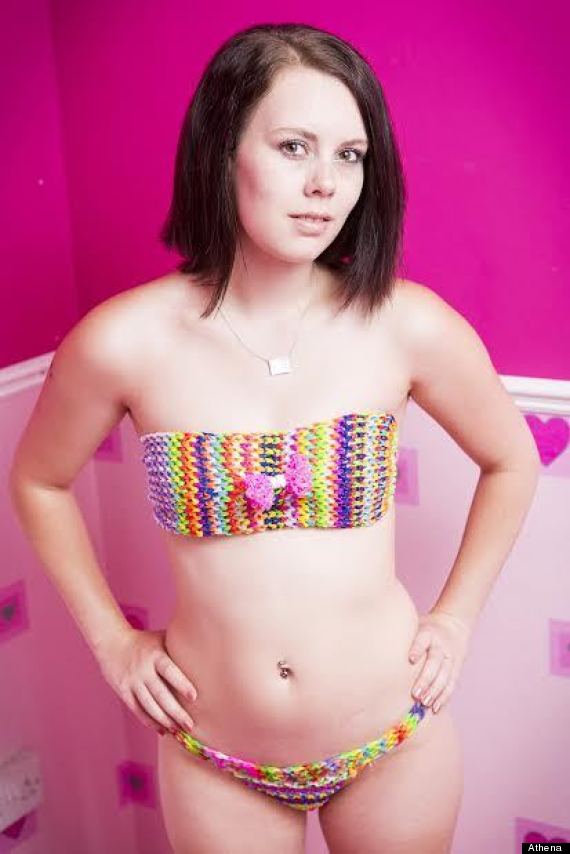 Speaking to South Wales Evening Post, Lynwen said: "I had seen that they had made a dress, I just thought I would try.
"A lot of people said I must have a lot of patience to do it, it was very fiddly."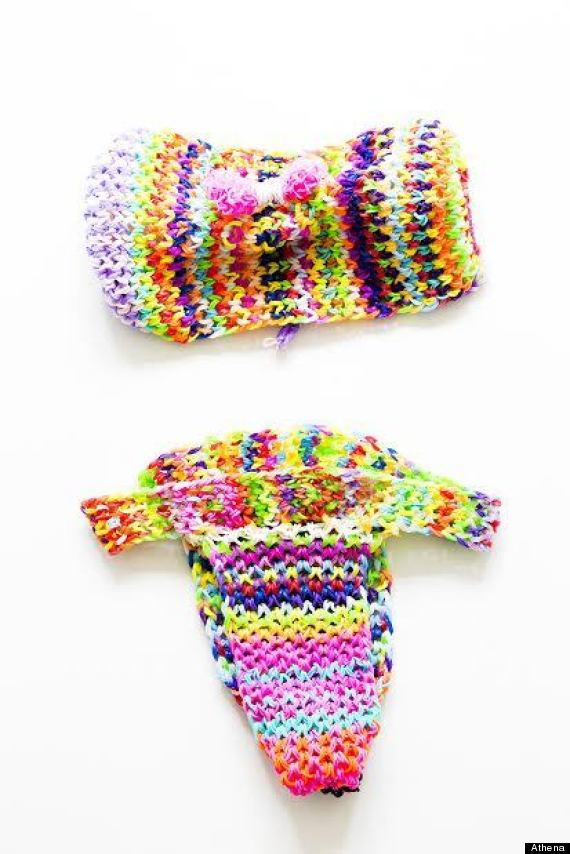 Lynwen is hoping to sell her two-piece and is planning to donate some of the profit to charity.
"I would give some money to Cancer Research in memory of my grandfather, Alan Perrin, and my partner's grandfather Joseph Jones, who both passed away from the disease," she said.
SEE ALSO:

Woman Sells A Dress Made Of Loom Bands On Ebay For Over £170K

Loom Band Unisex Thong Goes On Sale On eBay