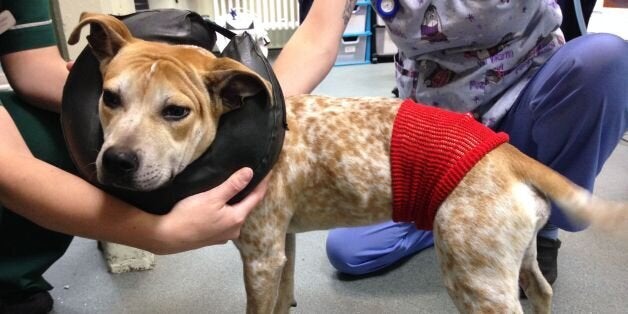 A bull terrier may have to have his penis amputated after he was found wandering the streets with a cable tie around his genitals, the RSPCA said. The collar on the Staffordshire-type dog was so tight his eyes were bulging when he was found on Sunday morning in Newton Aycliffe, County Durham.
The RSPCA wants to trace the owner of the unusual-coloured dog - named Rufus by staff at the vets - and warned causing unnecessary suffering to an animal can lead to a six-month jail sentence. Vet Sarah Crawford said: "He was sedated and the cable tie and collar removed.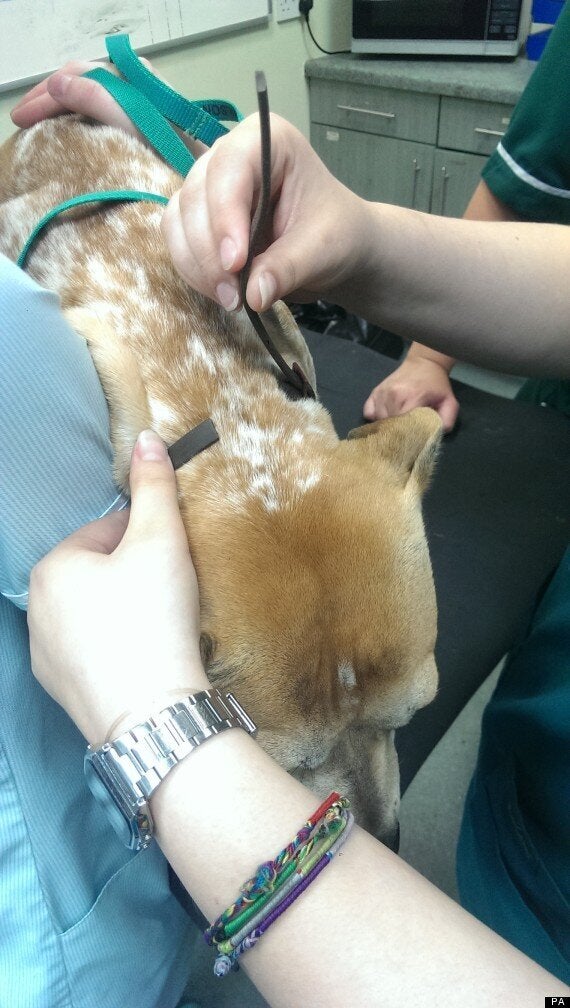 Rufus having the collar removed
"His penis was almost black and we don't know yet whether or not he'll have to have it amputated. His collar was so tight his head had swollen and his eyes were bulging and he was in poor body condition too. I can't think of any reason why someone would put a cable tie around the base of a dog's penis. Poor Rufus has suffered tremendously."
Rufus is a friendly un-neutered male, aged around one-year-old, and is an unusual colour, known as 'lemon', with lots of white speckles. RSPCA inspector Kaye Smith is appealing for the public's help: "This is a very recognisable dog because of his colouring. "If anyone knows who he belongs to, or has any specific information that might help us to find out how this happened to him and who is responsible, please call and leave a message for me."
The RSPCA inspector appeal number is 0300 123 8018.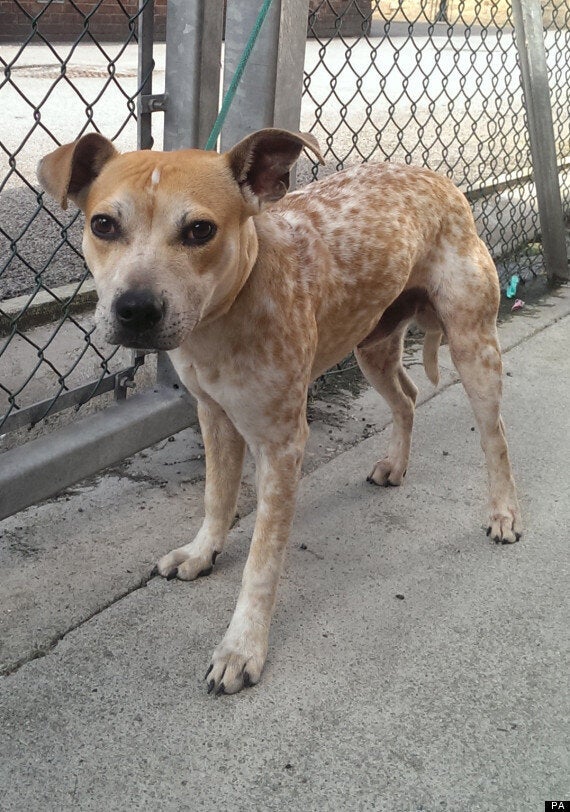 Rufus may have to have his penis amputated