Peter Capaldi has already been signed up for a second series of 'Doctor Who', before the first series featuring the actor has even been aired.
The BBC confirmed the Scottish star has signed on the dotted line for the next series and said they are hopeful he'll stay in the role for years to come.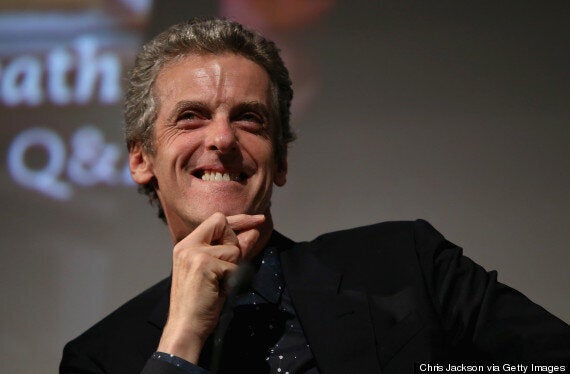 Peter Capaldi attends the 'Doctor Who' London premiere Q&A
"He wanted to do another series and the BBC wanted him back.
"Even before the premiere, no one at the BBC was in any doubt that Peter was going to be brilliantly received.
"It's hoped that he'll play the role for years."
Speaking ahead of the launch of the first series on 23 August, Peter promised his Doctor would be 'less user-friendly' than previous incarnations of the Timelord.
At 56, Peter is one of the oldest actors ever to take on the role of the Doctor, but he joked that compared to the character, he's a spring chicken.
"There's a magic about him which is not about being in your 20s and 30s.
"We don't consider the Wizard of Oz or Father Christmas to be too old. They're still magical characters, and the fact they've been around the block only adds to their magic."
Peter and Jenna Coleman, who plays the Doctor's sidekick Clara Oswald, were given a rousing reception from thousands of 'Whovians', who descended on Cardiff on Thursday, for the premiere of the first episode, entitled 'Deep Breath'.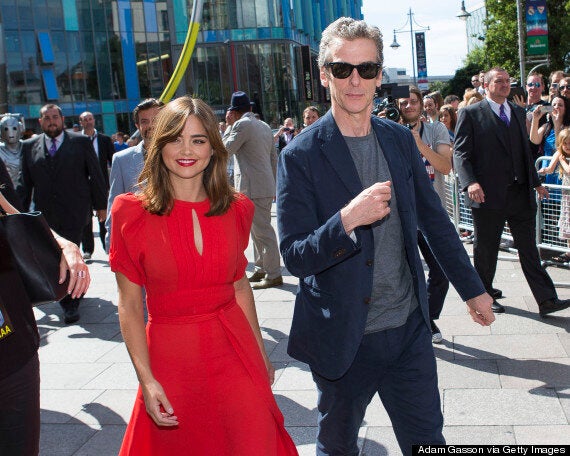 Peter Capaldi and Jenna Coleman
The pair hit the red carpet for what will be a whirlwind tour of five continents over the course of 12 days, to promote the new series.
"I mean, there is no other programme where you can find yourself facing men dressed in rubber suits playing monsters with ray-guns and all the rest of it… and meet historical figures, it's a gas."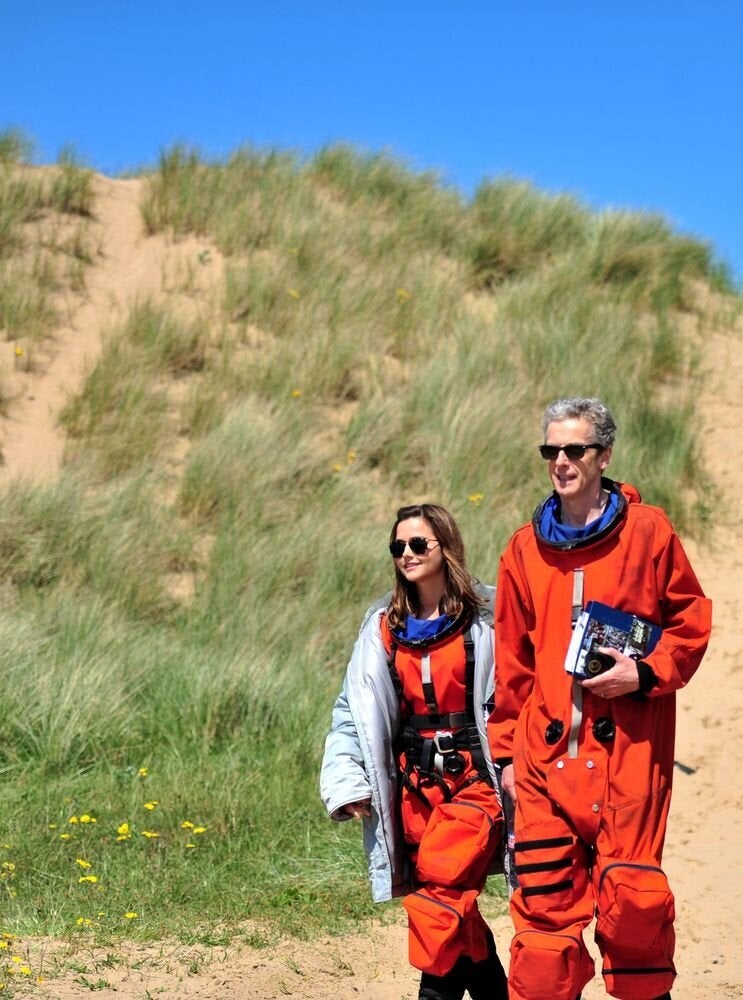 Doctor Who: Peter Capaldi And Jenna-Louise Coleman Film New Episodes