'Doctor Who' stars Peter Capaldi and Jenna Coleman were given a rousing reception from thousands of 'Whovians', who descended on Cardiff on Thursday, for the new series premiere of the sci-fi smash.
The pair hit the red carpet for what will be a whirlwind tour of five continents over the course of 12 days, to promote the new series of 'Doctor Who', which kicks off later this month.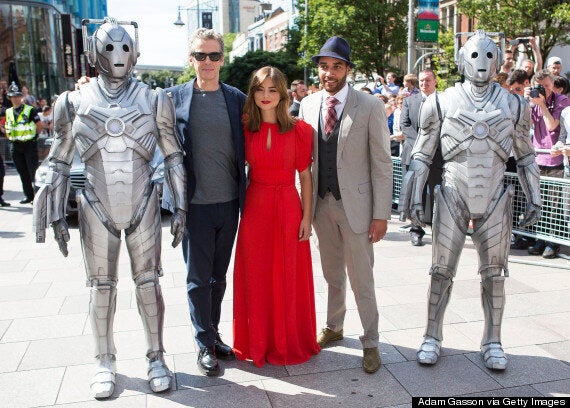 The cast of 'Doctor Who' series 8
Speaking to reporters at the new series launch, Peter said: "['Doctor Who' is] the best job on telly as far as I'm concerned because it's so exciting and you're working with people who are so talented and gifted.
"I mean, there is no other programme where you can find yourself facing men dressed in rubber suits playing monsters with ray-guns and all the rest of it… and meet historical figures, it's a gas."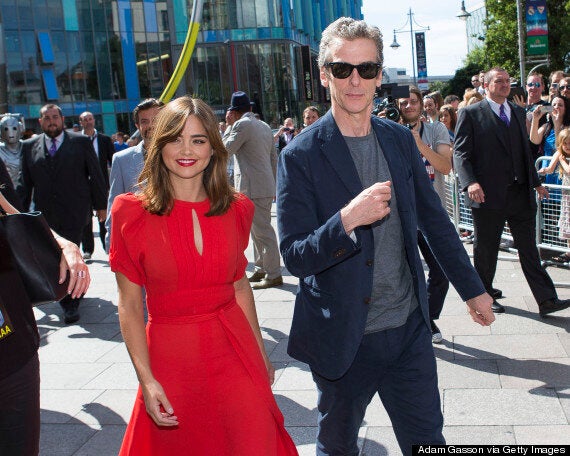 Peter Capaldi and Jenna Coleman
Peter is due to take over the leading role of The Doctor from Matt Smith, having appeared briefly in Matt's final episode over the Christmas period, and it's said that Peter will be bringing a "whole new tone and feel" to the series.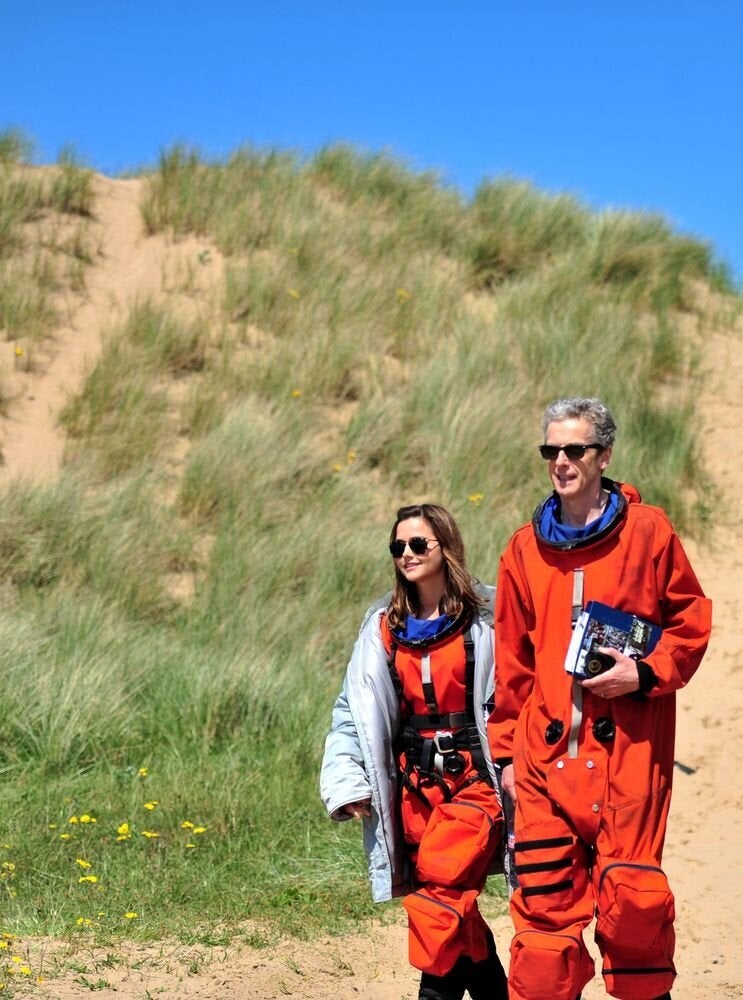 Doctor Who: Peter Capaldi And Jenna-Louise Coleman Film New Episodes