Susanna Reid has opened up about the worrying moment where she found a lump in her breast, leading her to suspect she could have breast cancer.
The 'Good Morning Britain' presenter made the discovery while she spending time with her children.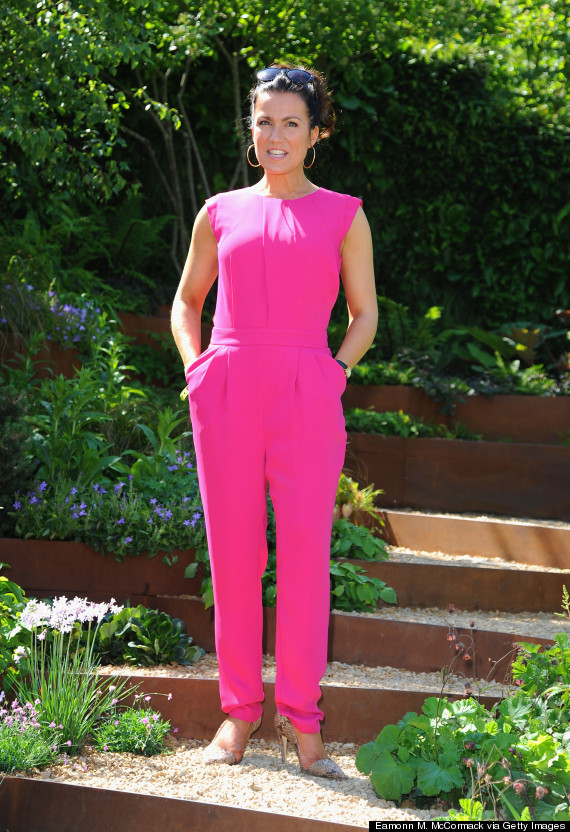 Susanna Reid
Thankfully, the lump was found to be a harmless cyst, however, the experience has led Susanna to speak out and encourage other women to check their breasts for irregularities.
Writing for The Sun, Susanna explains: "Breast cancer can be treated, but when it can't the consequences are devastating.
"Catching it early can help. So when I felt a lump recently, I knew it couldn't be ignored. But it scared the heck out of me. Sitting on the sofa one evening with my kids, I got caught in a playfight between my boys and got a whack across the chest."
"That night, as I checked out the slightly sensitive bruised feeling, I realised there was a bump there that I hadn't felt before.
"I was shocked — and scared. It was a lump which could turn out to be the thing I was most frightened of. I thought to myself: "For the sake of my boys please don't let it be cancer."
Susanna goes on to explain that the fear of cancer can sometimes be huge, that women may put off going to the doctor so that they don't have to face the tests and possible diagnosis.
"Checking — and getting checked out — is so important," she states. "Even as I felt this pea-sized lump, I realised I hadn't checked myself for ages and wouldn't be able to tell the doctor when it first appeared.
"But I knew seeing a doctor as soon as possible was the only way to know what I was facing.
"I was seen swiftly and treated sympathetically. There was an initial examination by the GP and a quick referral. Then there was another examination by a consultant and an ultrasound.
"There's something painfully ironic about that ultrasound. The last time many women will have had one is to see their baby's heartbeat. This time it wasn't looking for something that you wanted to see.
"Sure enough, mine revealed the lump — but already the signs were good."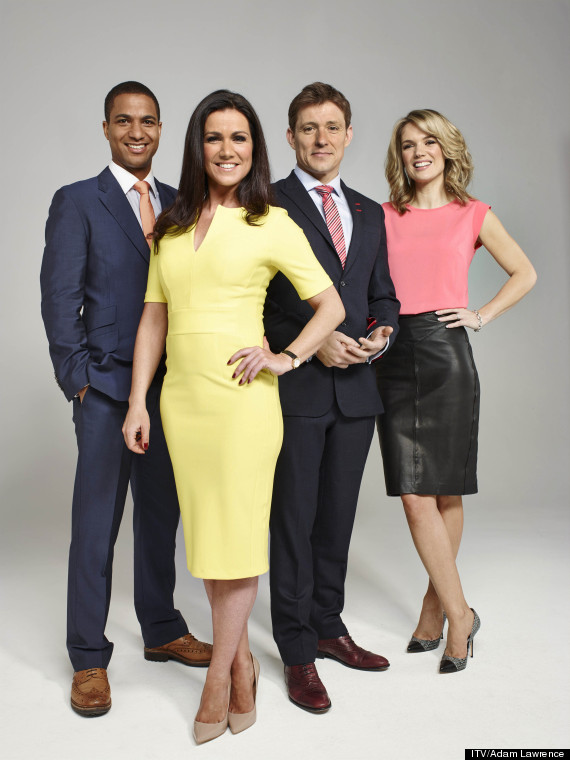 Susanna and her fellow 'Good Morning Britain' presenters
After a mammogram and an ultrasound, doctors confirmed to the TV presenter that her lump was a harmless cyst, which could be treated with ease.
"As I left hospital, the consultant said: I want you to know you have nothing at all to be concerned about'," Susanna continues. "Those are the words you want to hear — and they still ring happily in my ears.
"It doesn't make me more or less likely to develop the disease. And the consultant told me that if I notice another lump, I must not assume it's another cyst.
"Not every lump that gets checked out will get the all-clear so quickly. But the chances of hearing you're OK are greater the sooner you get checked."
Susanna has been off-air for the past two weeks and will return to her regular 'Good Morning Britain' spot later this month.
The star was hoping to use her time off to enjoy a family holiday abroad, however, these plans were thwarted when her son's new passport failed to arrive on time.
LIKE US ON FACEBOOK | FOLLOW US ON TWITTER