Cara Delevingne is hoping to take her acting career to the next level, reportedly setting her sights on a role in the upcoming James Bond film, currently titled 'Bond 24'.
According to reports, producers have approached the model to discuss a potential role after she hinted that she'd love to star alongside Daniel Craig.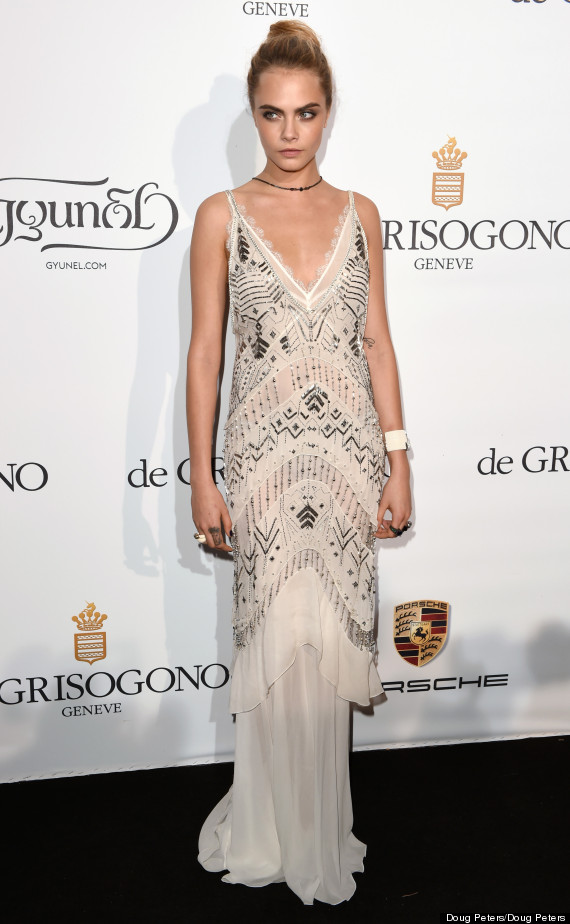 Cara Delevingne
A source tells The Mirror: "Cara hinted she would love to be involved, but the makers of Bond had already started considering her as somebody they would be interested in.
"Obviously she's striking, she's well known and she's establishing herself as a talented actress.
"There would be a real buzz about getting her involved and the signs are all good. ­Everybody is excited."
While Cara is still better known for her modelling work, she has appeared on the big screen a handful of times and is currently filming a 'Peter Pan' movie with Hugh Jackman.
In 2012, Cara starred in 'Anna Karenina' and more recently, she played a main character in 'Timeless', a Sky Arts TV drama.
The cast of 'Bond 24' are expected to begin filming later this year.
There has already been plenty of speculation over who could sing the film's soundtrack and, while Daniel Craig is thought to be keen for Adele to pen the track, chart newcomer Sam Smith is apparently a strong contender for the job.
LIKE US ON FACEBOOK | FOLLOW US ON TWITTER