Cheryl ColeCheryl Fernandez-VersiniCheryl has been very vocal about how proud she is of her interesting choice in body art, but it seems that not everyone is a fan as her former bandmate Sarah Harding has branded the tattoo "ridiculous".
Cheryl first revealed the tattoo - a giant rose design spread across her bum and lower back - to her fans last year on her Instagram page and let's just say it received a mixed reception, with some praising the daring body art and some claiming it was a bit of an eyesore.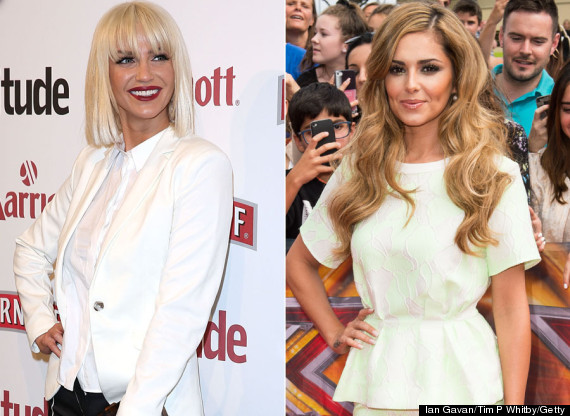 Sarah Harding and Cheryl Cole
It would appear that her former Girls Aloud bandmate and 'Tumble' contestant is in the latter camp, as she's panned the tattoo in an interview with The Sun, saying: "Oh God, it's ridiculous."
Sarah - who has the slogan 'Don't Be Bitter - Glitter' inked on her back and a tribal design on her arm - went on to say: "My tattoo has meaning. I don't know what hers means."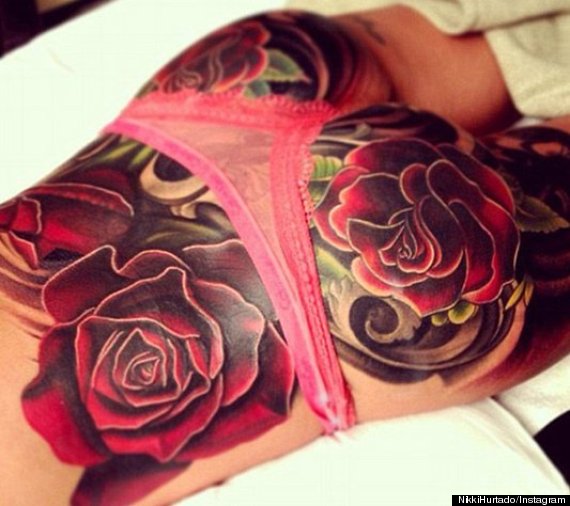 The tattoo that had us all talking
The 'X Factor' judge revealed in an interview on 'The Graham Norton Show' earlier this year that she'd made the decision to have the rose design added to her ever-growing tattoo collection as part of a 'bucket list' she made, after recovering from malaria in 2010.
She explained: "After I had malaria I created a '****-it list' because life's too short and the tattoo was on the list."
Apparently, the tattoo was done across a number of sessions and cost the same as a "small car", but Cheryl added: "He's an exceptional artist and he was worth it."
LIKE US ON FACEBOOK | FOLLOW US ON TWITTER