Unless you've been living under a rock for the last year, you'll have heard of the croissant meets doughnut hybrid, the Cronut.
Only available in the States thanks to a strict patent law by the Dominique Ansel Bakery in New York (although we did get our own British version, the CroDough, thanks to East London's Rinkoff Bakery), they have been at it again with a new novelty baked creation, the pretzel lobster tail.
Except it looks less crustacean and more... like a penis.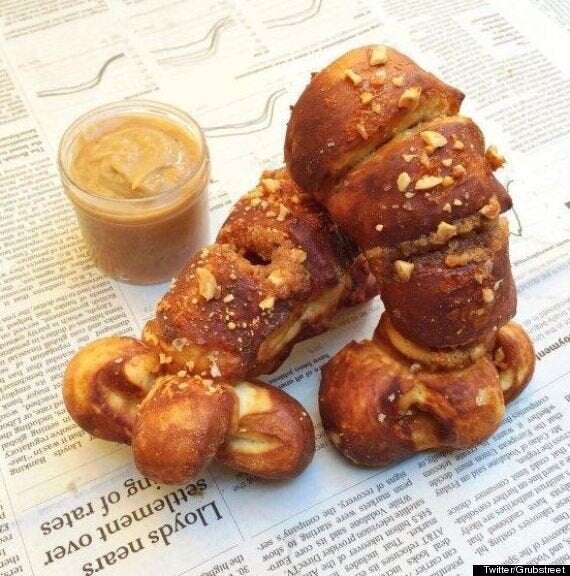 The stuffed soft dough pretzel with a butternut crunch brittle and peanut butter is rolled into the shape of a bite-sized penis lobster tail. The $8 sweet treat, which went on sale at Ansel's New York bakery over the weekend (and is also served with a whipped honey brown butter) has been getting a lot of attention on Twitter.
The mash-up master revealed his latest creation on Good Morning America last week, which he will be serving in his Soho bakery.
Following on from his canned sundae (a sundae literally served in a can) earlier this year, whatever the pretzel lobster tail resembles, it probably tastes delicious.