Susanna Reid got up close and personal with a familiar-looking face during Monday morning's 'Good Morning Britain', as she was confronted by a puppet version of herself.
Both Susanna and her co-presenter Ben Shephard were seeing double when they were confronted by Muppet-esque versions of themselves during the breakfast show, in honour of 'Muppets Most Wanted', which is now available on DVD.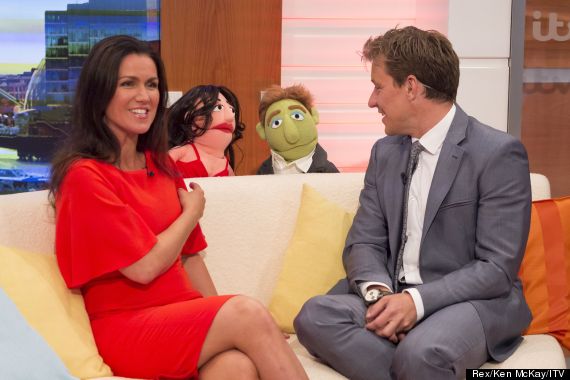 Susanna Reid and Ben Shephard make some new friends
Susanna was even heard joking: "It's a lovely thing to have a Muppet made of yourself. There's something quite Kermit-like about your 'Muppet' actually. And there's something a bit Miss Piggy about this one!"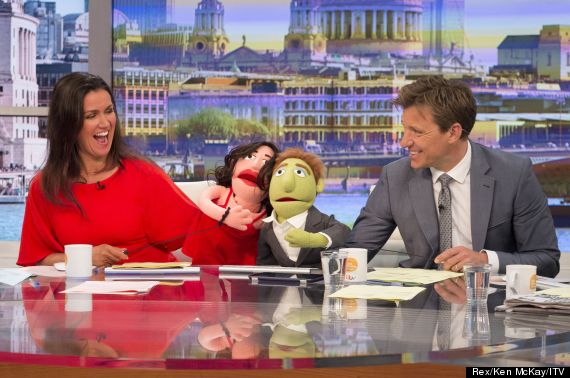 Susanna looks thrilled with her puppet counterpart
Ben's puppet was decked out in a very dapper-looking suit, much like the man himself, while Susanna's little friend looked quite the TV star, wearing a matching red dress to her real life counterpart.
At least it's good to know ITV have a replacement handy for when Susanna heads on one of her 'stay-cations'...
'Muppets Most Wanted' - which stars Ricky Gervais, Tina Fey and 'Modern Family' star Ty Burrell, alongside the usual cast of "bears and chickens and things" - proved to be a critical success when it was released earlier this year, as a follow-up to 2011's 'The Muppets'.
LIKE US ON FACEBOOK | FOLLOW US ON TWITTER