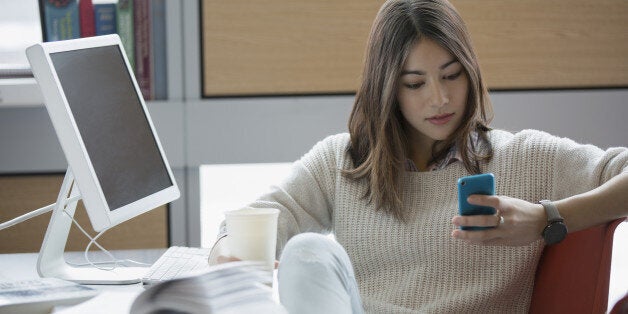 In the UK, some 189 higher education institutions offer a bamboozling variety of over 30,000 courses.
Pupils immersing themselves straight into this swamp of opportunity after their A-levels are likely to find it counter-productive. Instead they should plan an approach that will help them choose the best course and provider for them.
Ahead of Results Day, make sure you are fully prepared by making extensive notes about all the alternative institutions and courses you are interested in, in case you don't get the results you expect. Several courses in the UK are almost identical but have completely different teaching methods – some are predominantly classroom-based activity, whereas others may be marked via practical exams. With so many courses on offer, it really is your personal choice.
With 55,000 students going through Clearing and Adjustment this year, and only one in three students gaining the place they wanted, speed is vital. By being organised, and having notes ready for each university/course it will allow you to contact universities as quick as possible. We recommend having universities Clearing hotline numbers at the ready for results day, or use University Compare's iPhone App and dial straight from your smartphone. Universities will be bombarded with phonecalls from 9am on August 14th, so ensure everything is ready so you can dial as soon as you know if you want to enter clearing or adjustment.
Make sure you call the universities yourself, if possible. You won't impress any universities if your parents or careers advisor are calling on your behalf, and talking directly to Course leaders allows you to express your passion for the course and your desire to study at that university. It also helps to have two phone lines and someone to help you work your way through your list – one for outgoing calls and one for incoming calls – that way if you are talking to one university and another calls you back, someone can take a message for you.
Sometimes universities will reject you and you're unable to join the degree you want, and it's terrible news when you have already fallen in love with the campus and everything that comes with it. If this does happen, if you fall short of the grades but still want to attend that university, contact them via phone and discuss a foundation degree. This will allow you to secure the good grades that you need, and then upgrade to the full degree at the end of your second year.
It's not all about grades. It maybe that your course is under-subscribed, so you can still negotiate a place for yourself, if you have a strong application beyond your exam results. A strong portfolio of work, and any relevant experience can really impress, so push for a place on your merits as a candidate beyond your grades – even better if you can arrange an interview to present yourself well and show your credentials.
It's important not to compromise too much on what you want. Don't just accept another degree course in clearing that you don't feel sure about, just so you don't miss out on the opportunity to get a degree. This is a very vital time and important decisions are to be made, so it's understandable if you seek advice from family, friends and mentors, but ultimately you need to make sure that the path you choose – your course, institution, and overall career - are right for you.
When you're in dialogue with universities on the phone, if you receive an offer verbally, always request written confirmation in the form of a letter or email. This inevitably rules out any confusion about whether the place was officially offered etc.
Once you receive written confirmation of your offer, regularly check UCAS until you've finally accepted your offer. The offers from Universities typically last for a maximum of 48 hours, before they offer your place to someone else.