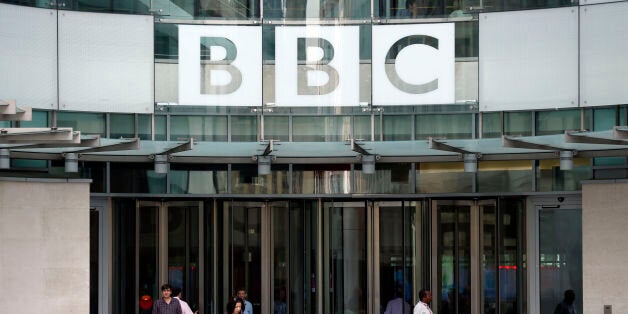 The BBC has come under fire over the revelation that it has spent nearly £35,000 of licence-fee payers' money on external PR agencies, despite having over 140 communications officers.
In response to a Freedom of Information request from the Huffington Post UK, the corporation admitted that it had spent £34,323 on four PR agencies over the last three years, despite having - according to critics - their own "army of spin doctors".
The agencies, Avalon Public Relations, Premier Public Relations, Midas Public Relations and Taylor Herring, have been subject to anger among staff as BBC executives have sought to make savings at the corporation.
"You could cut the 200 press officers and no one would notice - simultaneously demonstrating their total incompetence and irrelevance in one go," one insider told the New Statesman. "You could cut one of the four external PR agencies, but at least they might actually get some press coverage for their own sacking."
The BBC says they have only 141 communications staff in post. However, the figure is disputed by the Press Gazette, who estimate that the amount working in press and publicity could be higher, factoring in staff on maternity leave, secondment or employed for specific projects.
Tory MP Rob Wilson told the Press Gazette: "It beggars belief that the BBC sees fit to spend licence fee payers' money on slick PR men rather than on the TV and radio programmes people know and love."
Andy Silvester, campaign manager at the Taxpayers' Alliance, told the Huffington Post UK: "Taxpayers expect their licence fee to be spent on high-quality programming, not an army of spin doctors. Adding even more to the taxpayers' bill by engaging external firms is rubbing salt into the wound. What can they possibly offer that the BBC's own bloated PR department can't?
"The BBC needs to stamp out wasteful spending, or sympathy for the outdated tax that is the licence fee will continue to wane."
Francis Ingham, director general of the Public Relations Consultants Association (PRCA), defended the BBC's employment of PR agencies.
"The combination of an expert internal team and a roster of PR agencies to handle key projects is accepted practice for blue chip companies, SMEs, charities and public sector bodies," he said. "So why shouldn't the world-leading BBC, whose programmes are exported globally, be able to promote itself and its programming in the same way?
A BBC spokesperson pointed out that no money was paid to external PR agencies in the last year, and that these costs "relate to one-off events or projects several years ago".
The spokesperson added: "Every week the BBC Communications division handles several thousand enquiries at a regional, national, and international level. The team promotes a wide range of programmes in newspapers, magazines, broadcast and online media.
"In addition there is a Corporate team that responds to a huge array of queries about the Corporation itself. There is also the Public Affairs team that liaises with politicians nationwide. The division is vital for keeping licence fee payers informed about the BBC's content and how the organisation is being run."