These remarkable images show a different humpback whales breaching the waters around New York City on America's east coast. Researchers took the pictures last year for Gotham Whale, a group of citizen scientists led by Paul Sieswerda, whose mission is to educate the public about the whales and marine mammals in the waters around the Big Apple.
According to Sieswerda, who spoke to the Mail Online, whales are becoming increasingly regular visitors to the city's coastline, with around 50 sightings this year compared to 43 last year and only 25 in 2012. He puts this down to "major improvements to the water conditions, primarily the Hudson River, the harbor itself and that translates to the waters outside of New York."
The large male breaching the water in front of the Statue Of Liberty is 'Jerry', named after the guitarist of the Grateful Dead.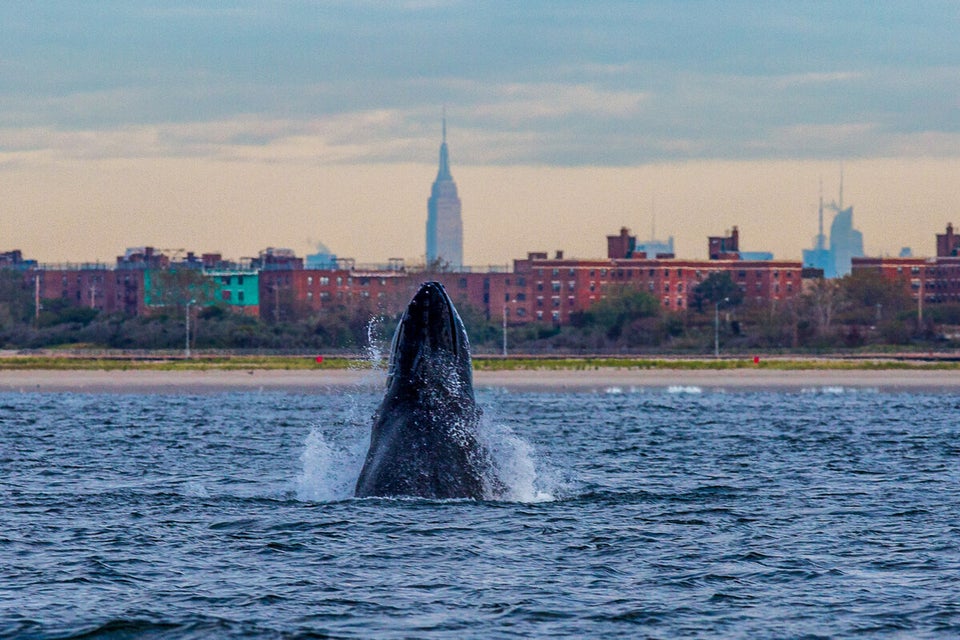 New York Whale
For whale watching in NYC, go here.